They Made Art 'Til the Cows Came Home
On a muggy summer evening in pastoral Saluda County, salsa music rolled across the sleepy cow pasture of Piedmont Technical College's local campus. Drawn to the music, the bovines gathered nearby, completely unaware that a magical art project was unfolding in the adjacent agriculture building. Such was the setting for "Collaborate: A Saluda Community Arts Project," hosted last month at PTC.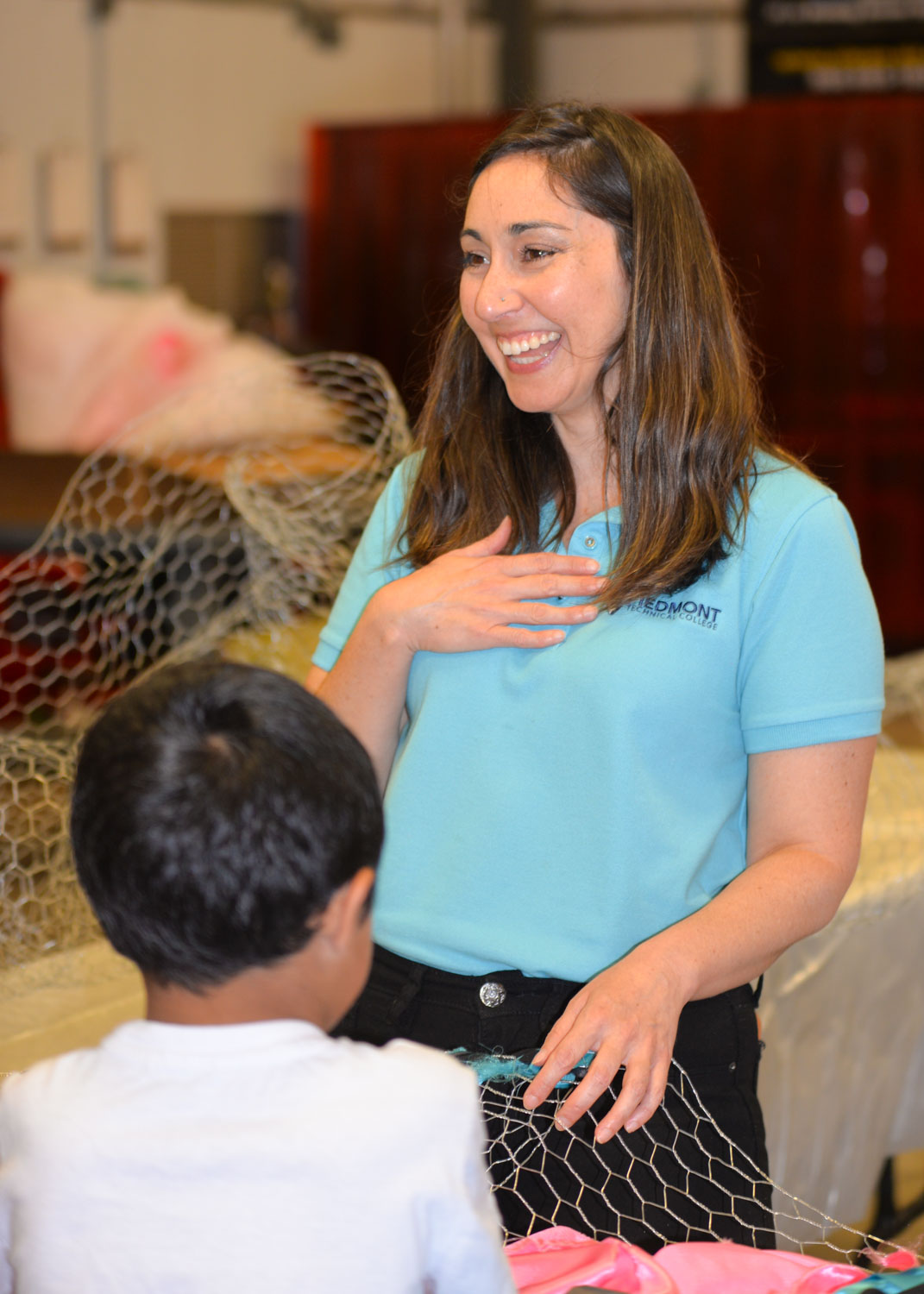 Leandra Arvazzetti, an art instructor at PTC, says the June 27 art installation and workshop began with a phone call from Gina Bridges, arts and education director at the Hispanic Alliance. 
"Gina reached out to us about putting together an event funded by a grant from the South Carolina Arts Commission and the National Endowment for the Arts," Arvazzetti said. 

Bridges said her organization conducts community outreach and helps people navigate resources from health care services and education to financial advising and legal assistance.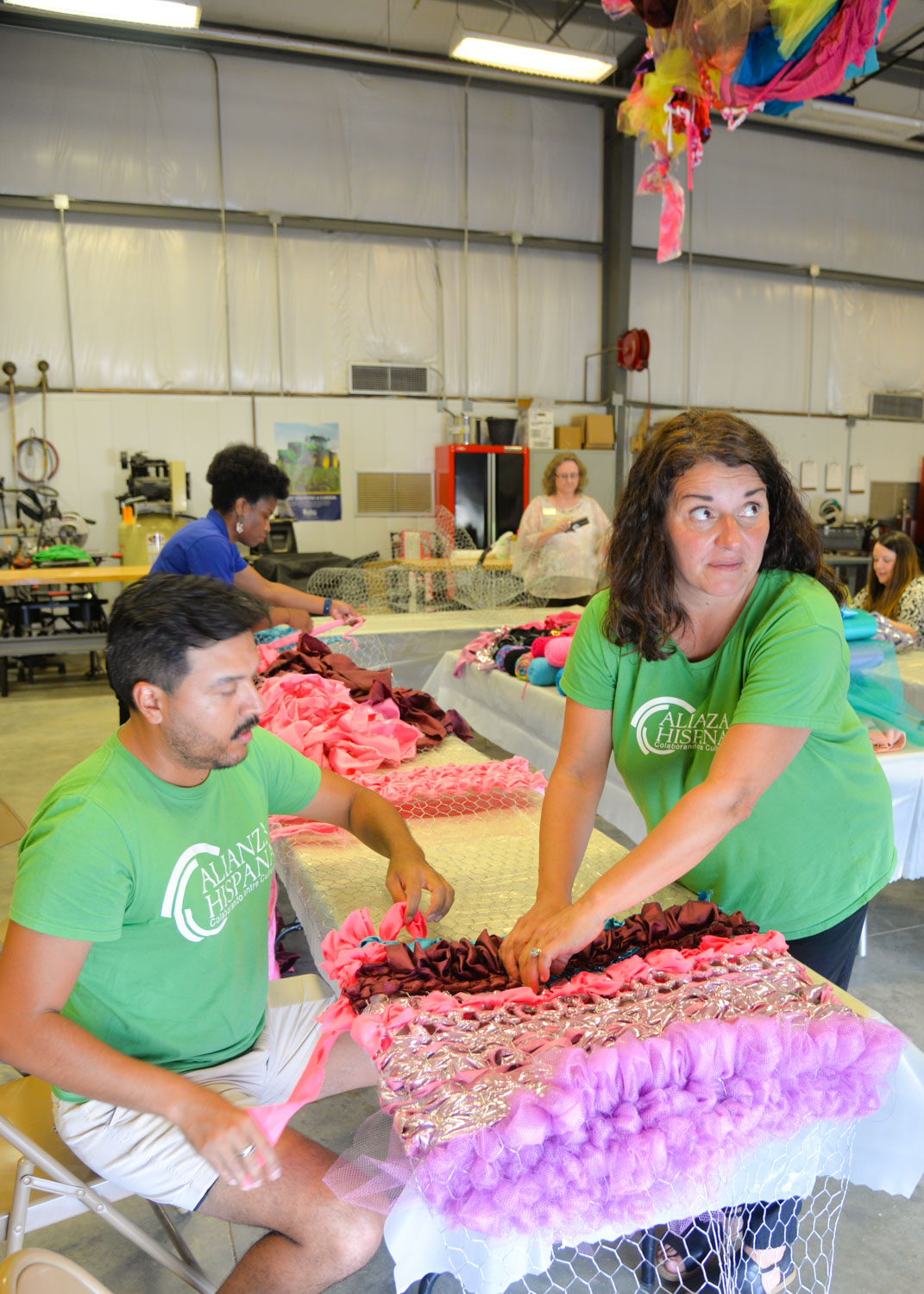 "The objective for this event ultimately is to bring people together and increase understanding about diverse cultures," Bridges explained. "The most interesting thing about South Carolina is that the demographics are changing. We have a growing Hispanic population, and that is very true in Saluda."

The idea to feature an installation came quite naturally to Arvazzetti, an award-winning artist and veteran of more than a dozen exhibitions as well as two artist residencies in Florida before coming to PTC in 2020. She earned a bachelor of fine art from Florida Atlantic University in Boca Raton and her master of fine art from Florida International University in Miami. Her Cuban-Peruvian heritage inspires much of her artwork.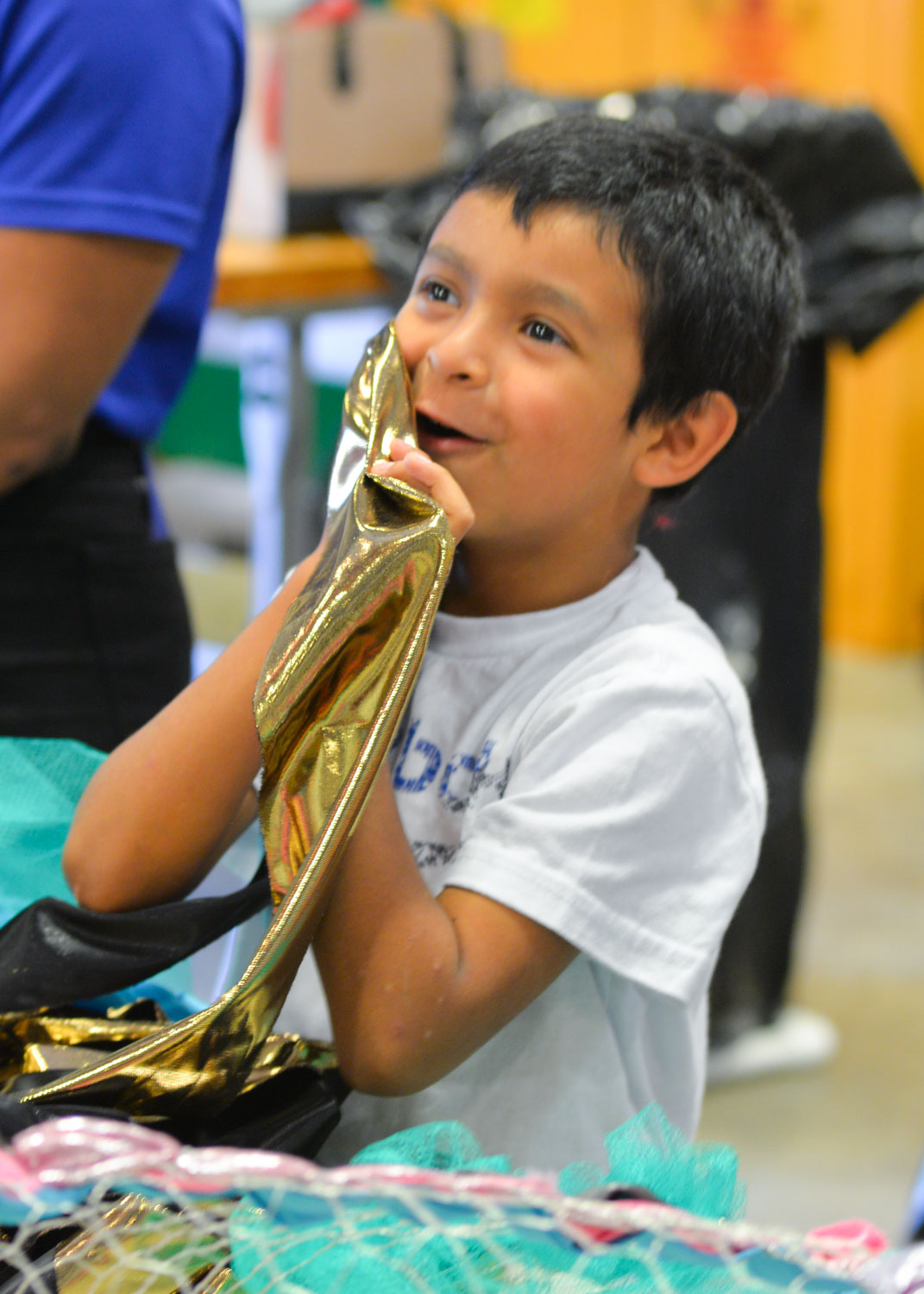 "The intuitive, site-responsive quality of my work embraces process and materiality explored through sculpture and installation," Arvazzetti says in her online artist statement. "I tend to view the resulting chaotic mass of color and material as some type of synthetic landscape."

Workshop participants, working beneath Arvazzetti's ethereal artwork hanging above, chose from myriad colorful fabrics and fiber materials to thread and weave through the perforations in sheets of structurally shapeable chicken wire. The youngest artists among them especially displayed true joy in the tactile and visual sensations of the vibrantly hued and textured materials.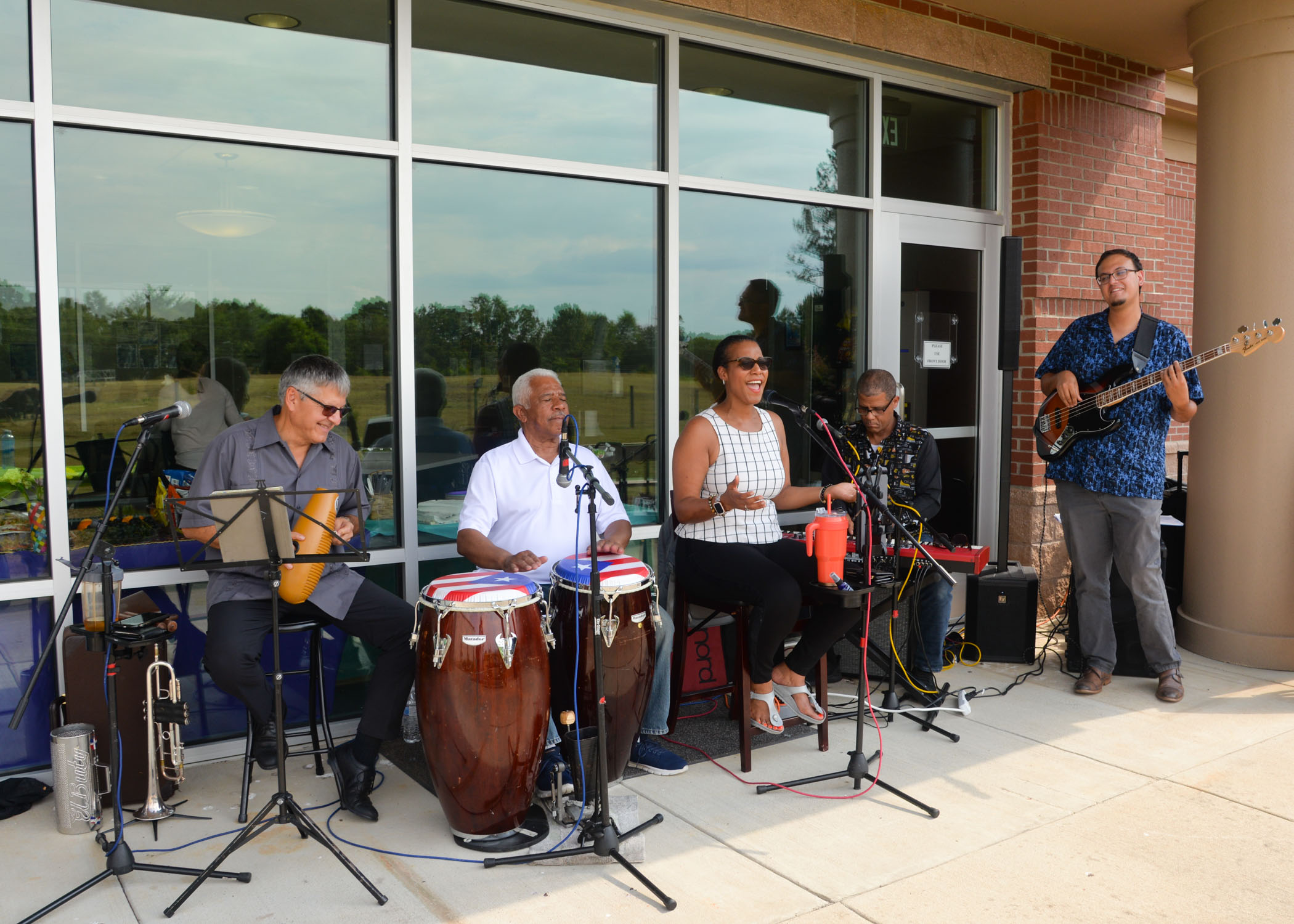 All participants enjoyed the music of Latin Caravan and a spread of delicious food and refreshments. A few people ventured to the pasture fence to meet the resident cows, which are cared for by faculty and students of the college's Diversified Agriculture Program.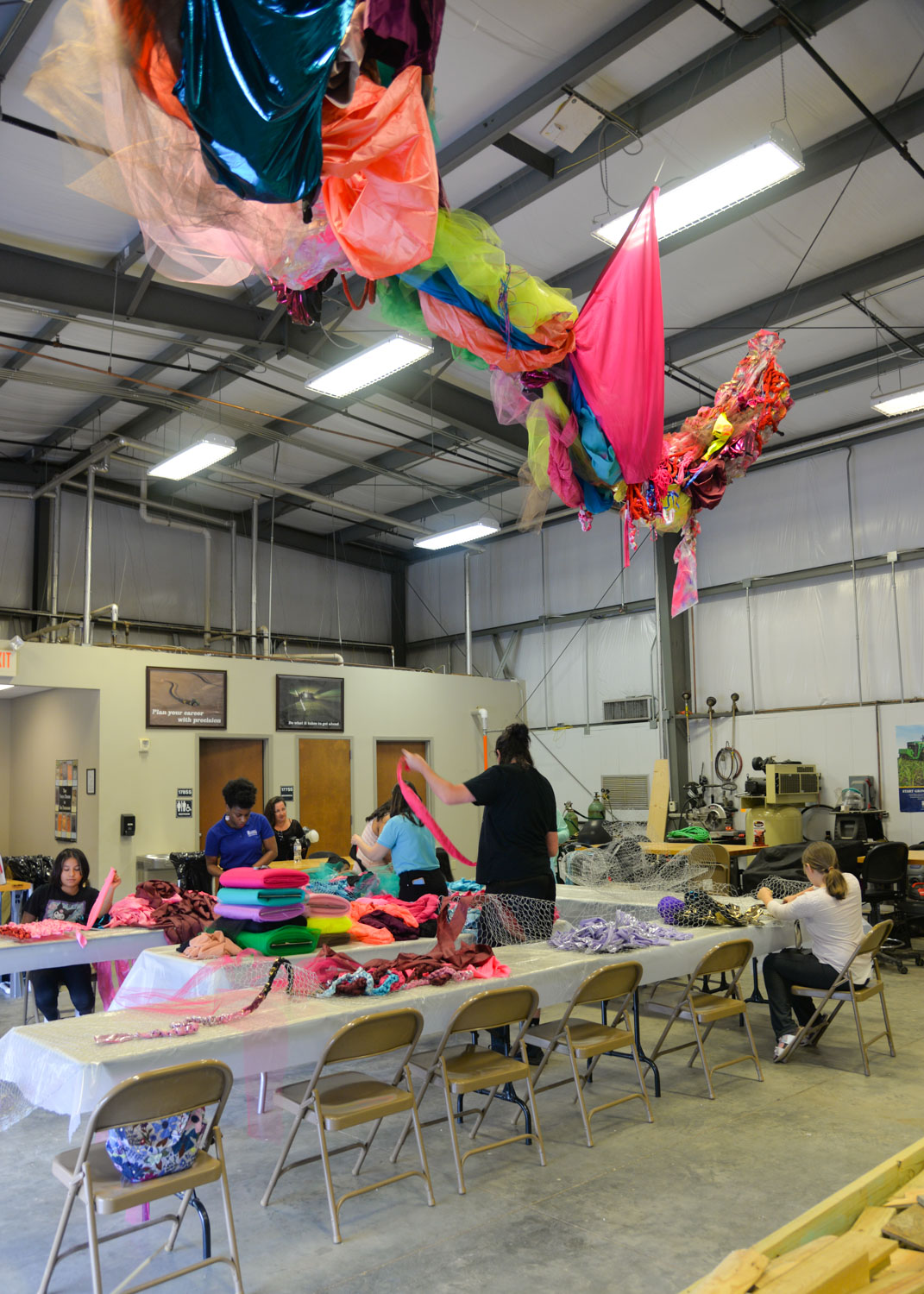 Incidentally, cows and other cattle, among the first domesticated animals in the world, have appeared as themes in art for centuries, from cave paintings to contemporary art. Fun fact: In 1999, Mexico City established CowParade, the world's largest public art event. The international art project features colorful fiberglass cows designed by artists and placed in public places throughout the city. The project has since visited nearly 80 cities, including Chicago, London, and Tokyo. 

Accordingly, the Saluda cows appeared to take pleasure in the event and mooed their approval.

To learn more about PTC's educational opportunities, visit www.ptc.edu. To learn more about the Hispanic Alliance, visit www.hispanicalliancesc.com. 
###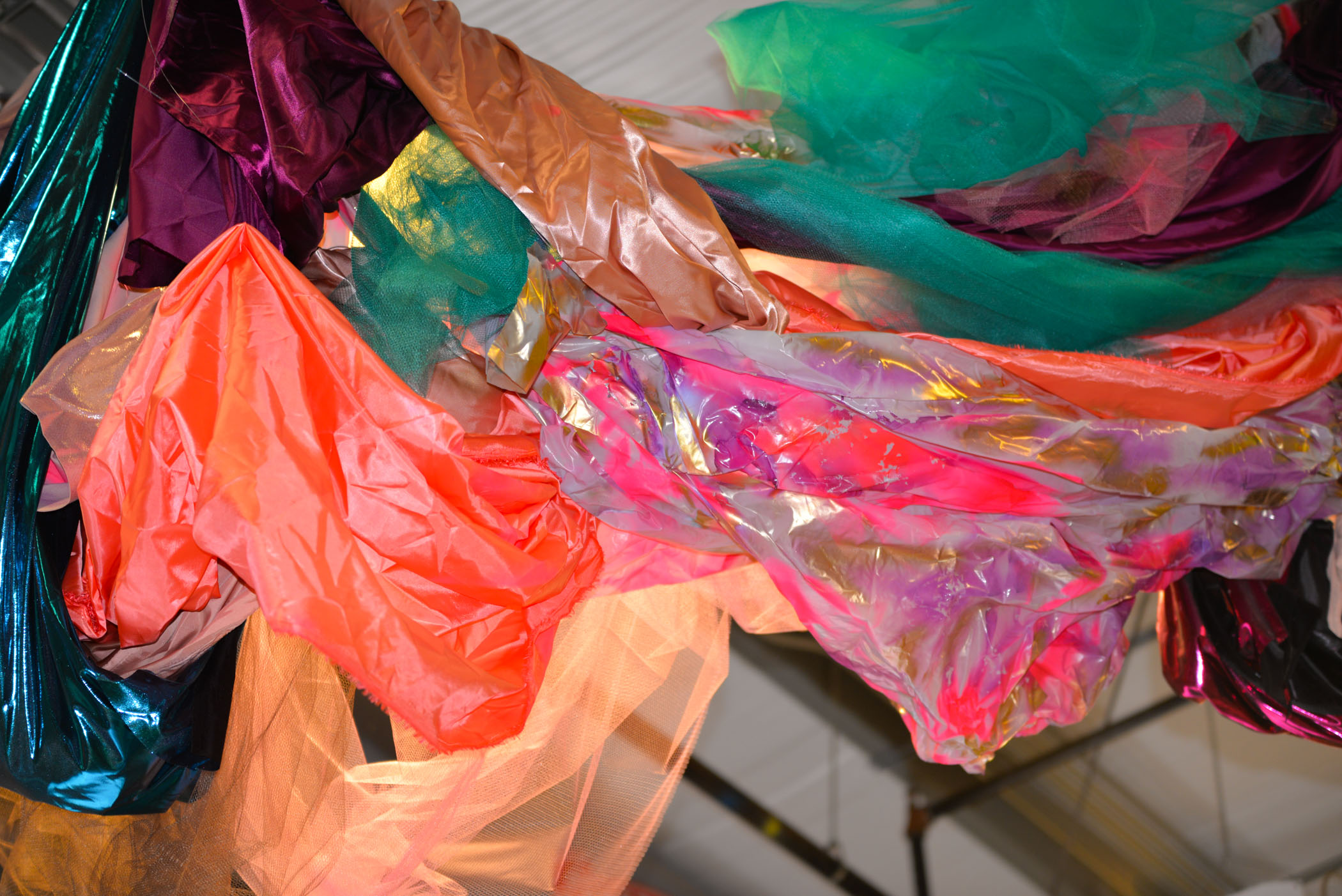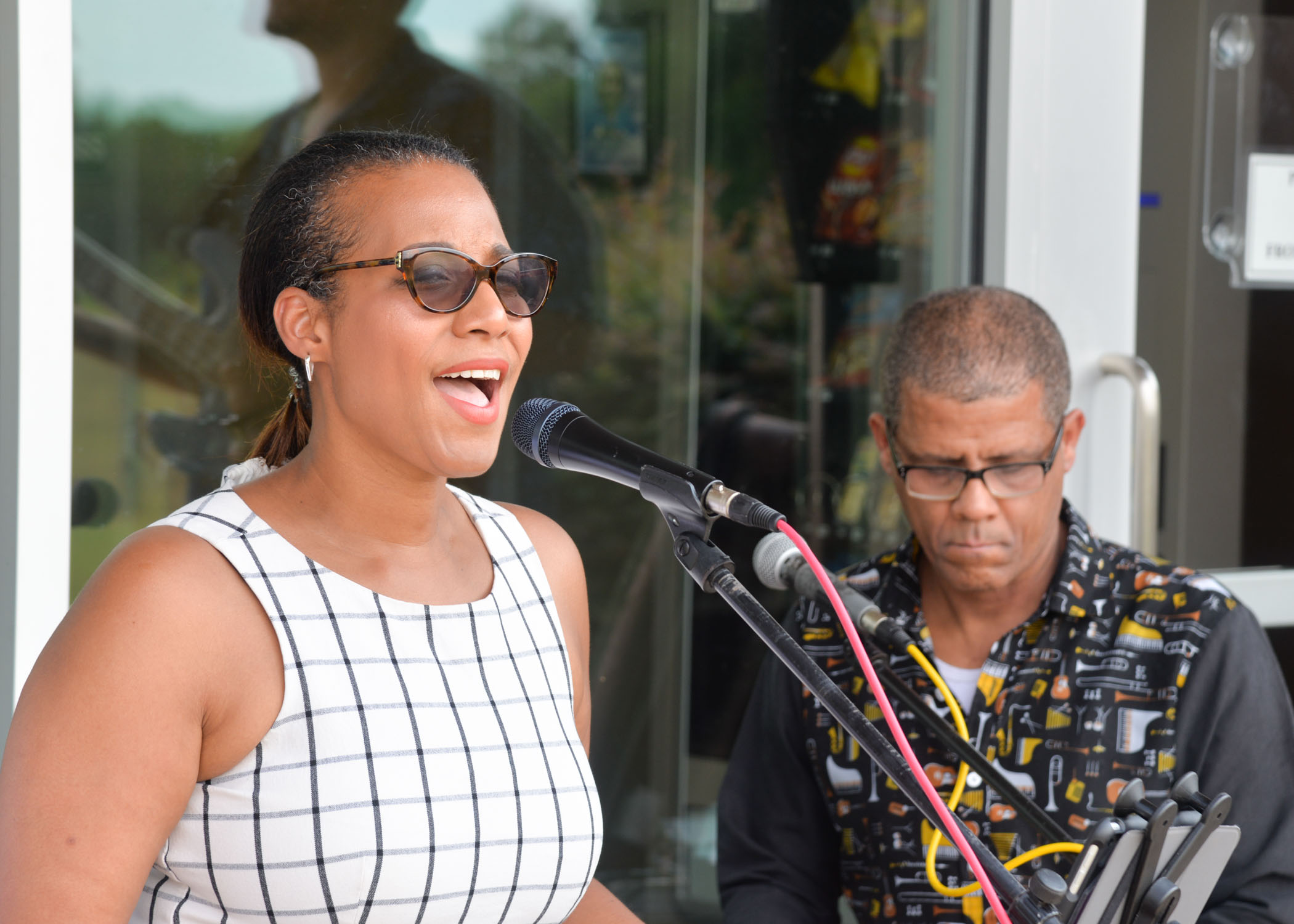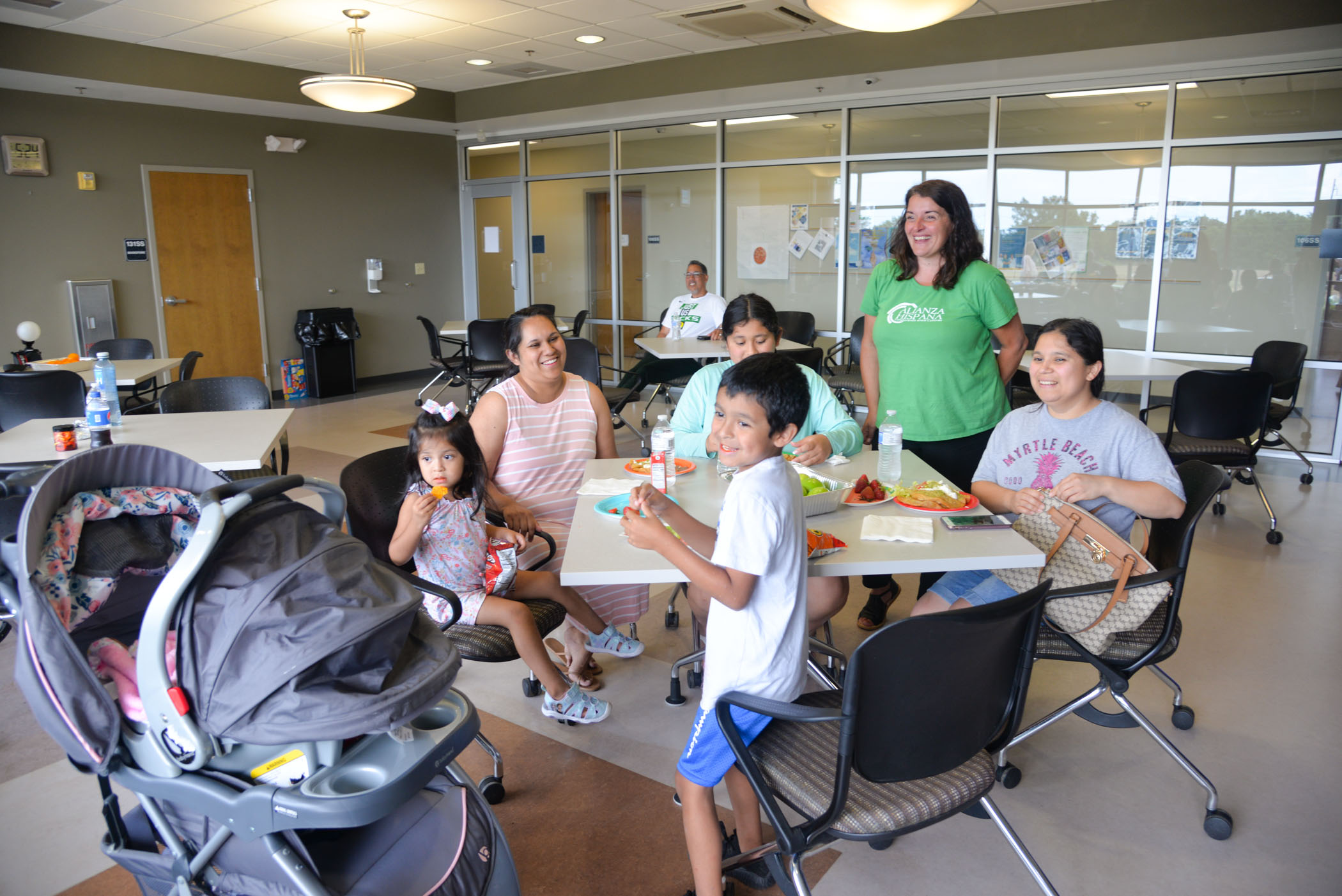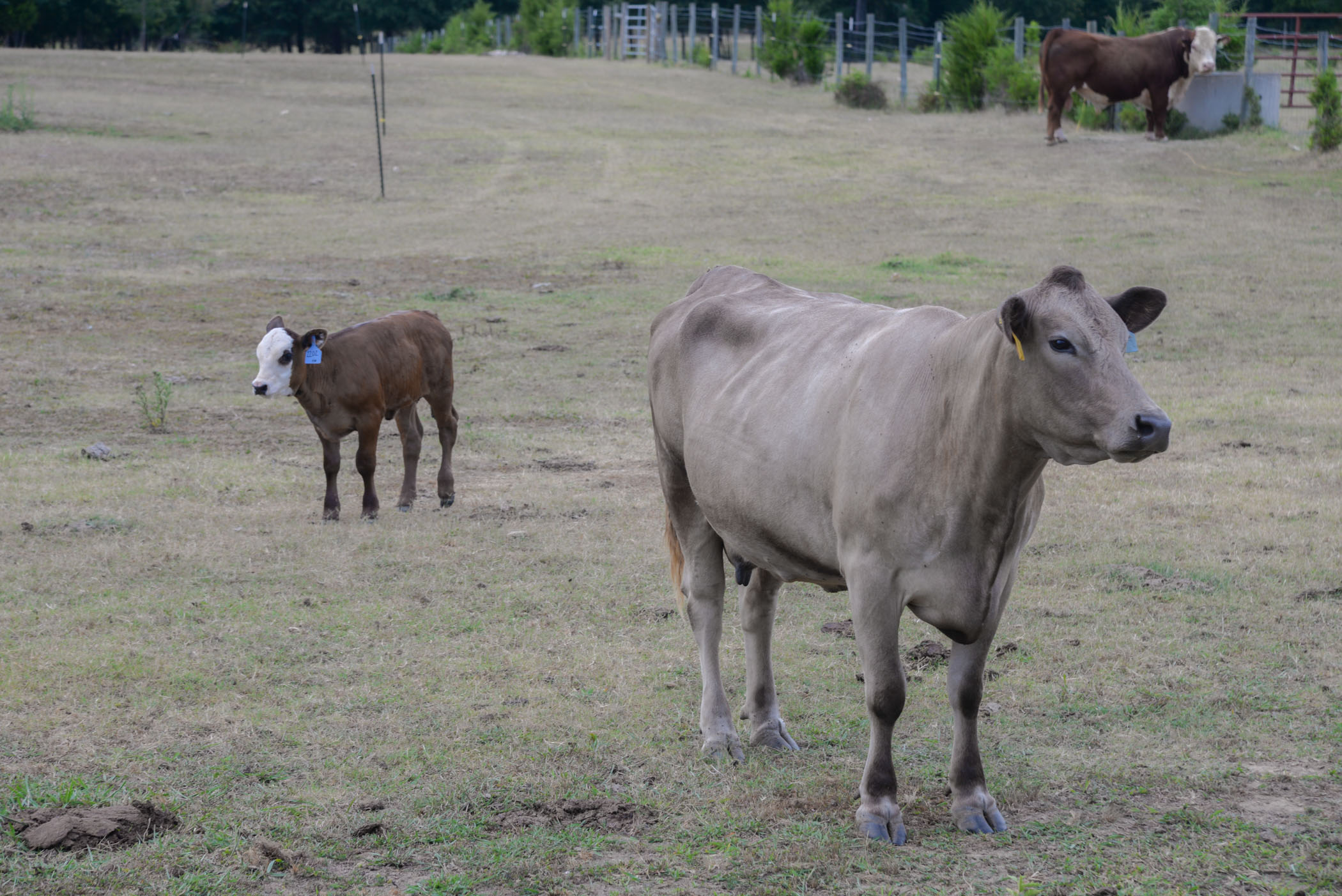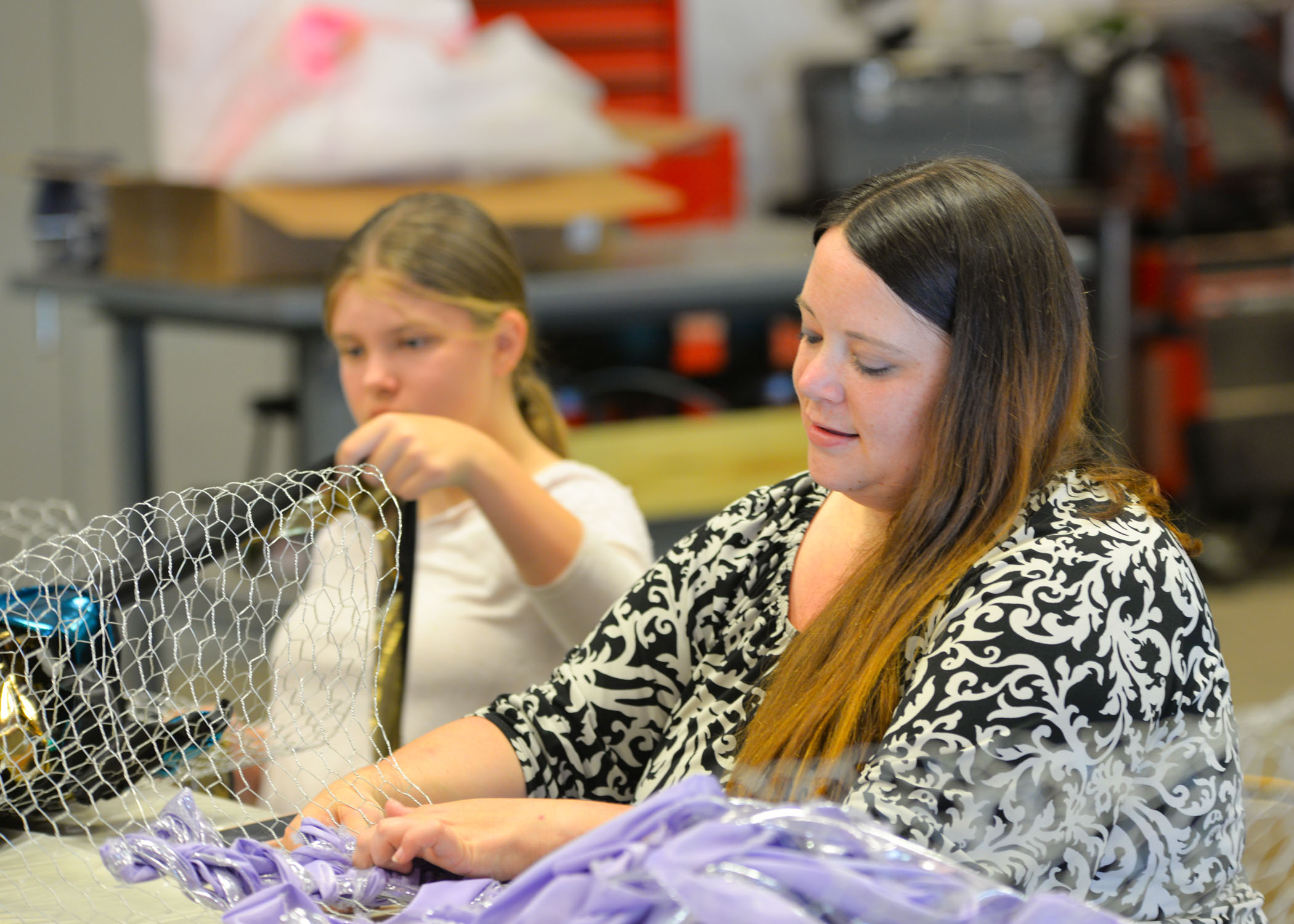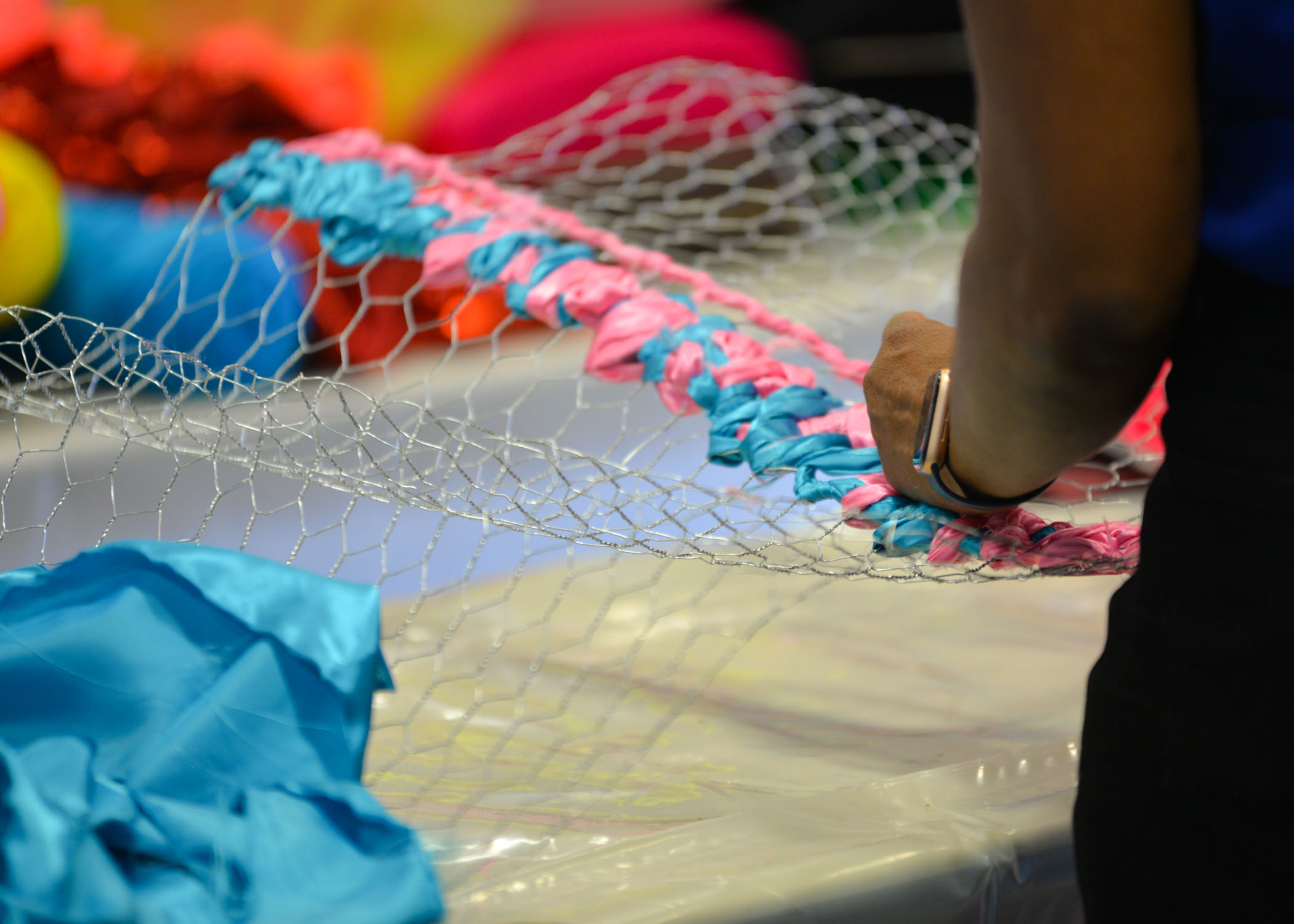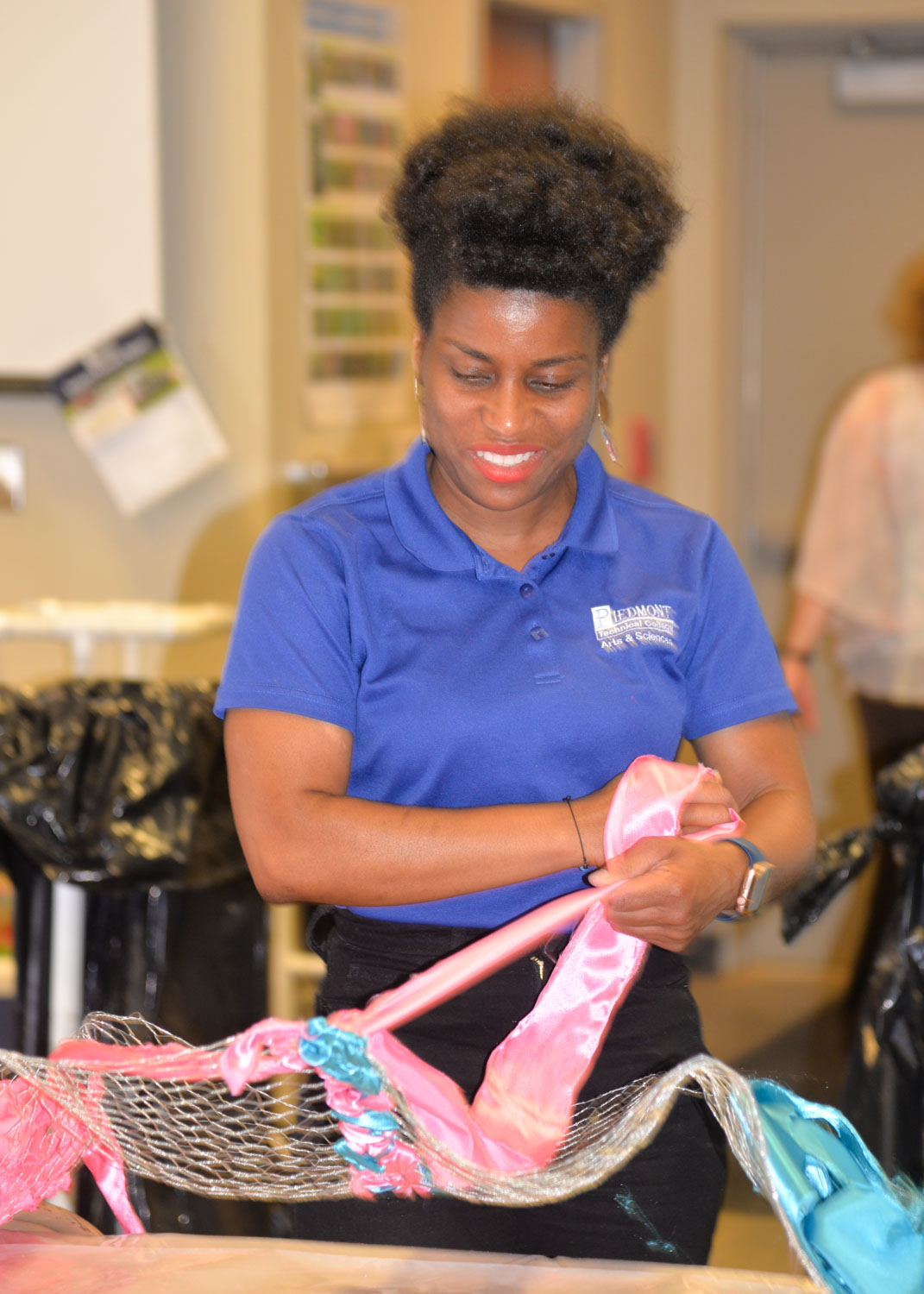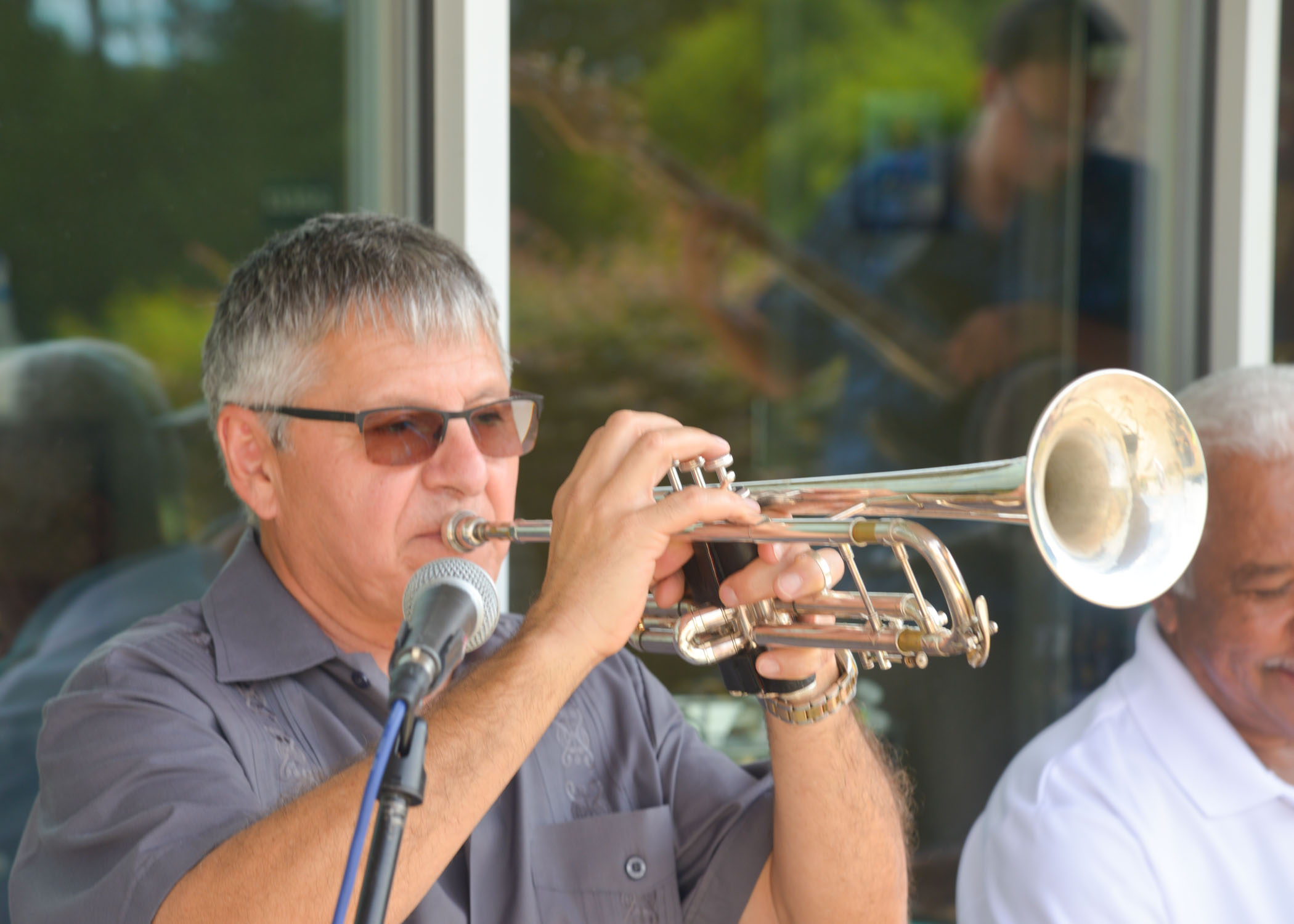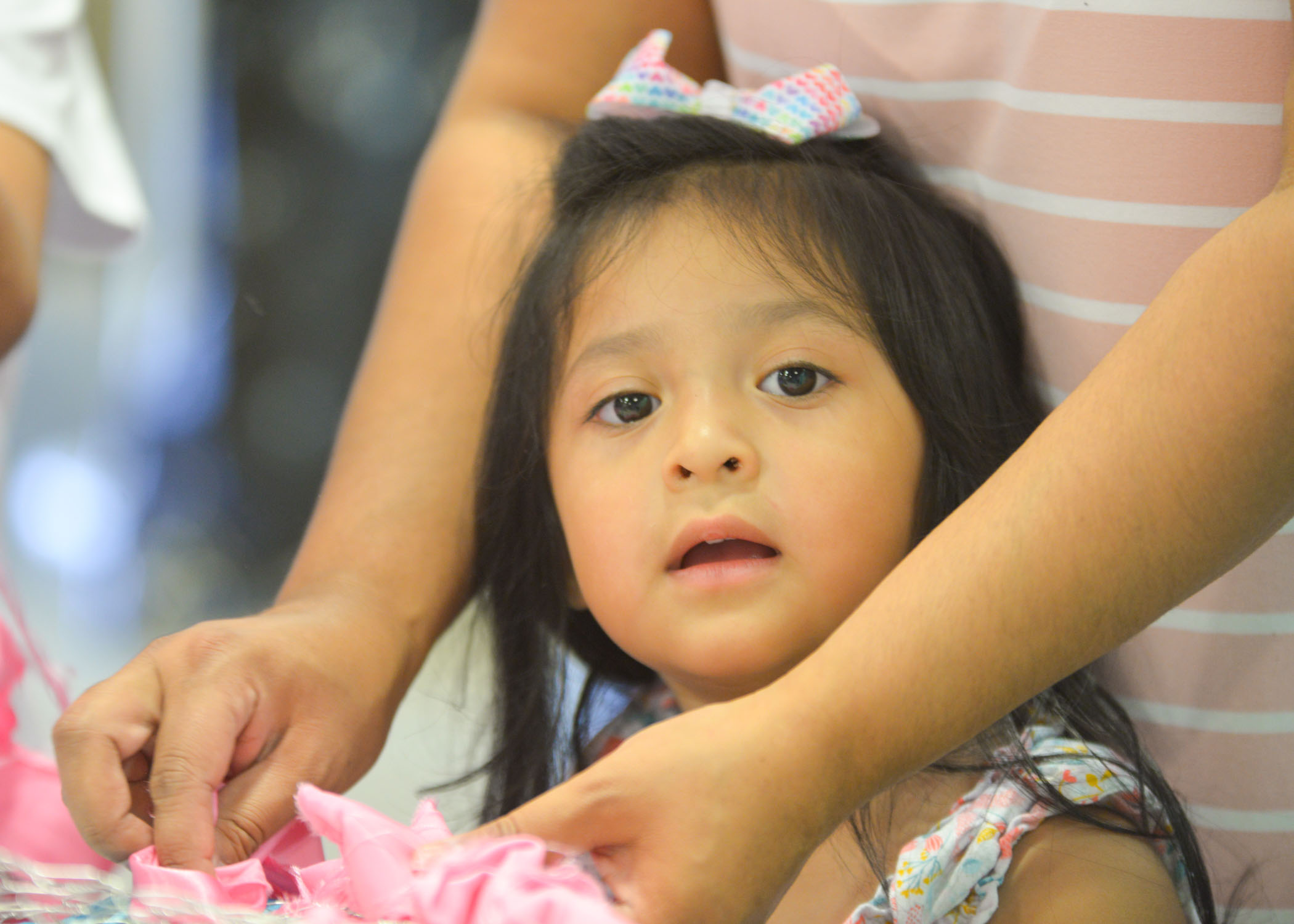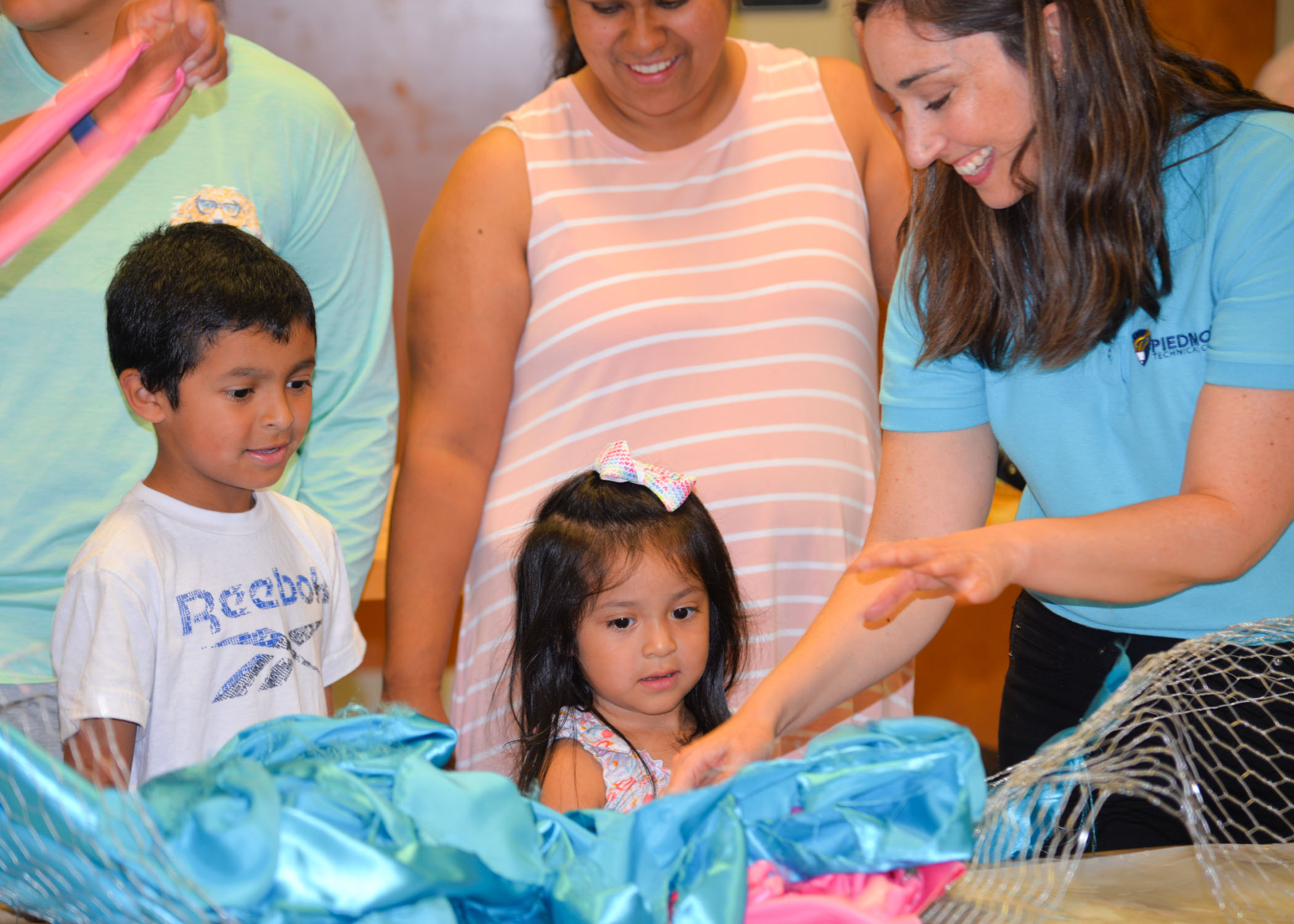 PHOTOS: 
•    PTC Art Instructor Leandra Arvazzetti
•    Workshop participants collaborate beneath colorful canopy of Arvazzetti's installation
•    PTC resident cows gather for the concert
•    The band, Latin Caravan, performs
•    A budding artist reacts to the fabric's texture
•    Gina Bridges of the Hispanic Alliance, right, works on the group art project
•    A detail shot from Arvazzetti's installation
•    A detail of weaving fabric in chicken wire