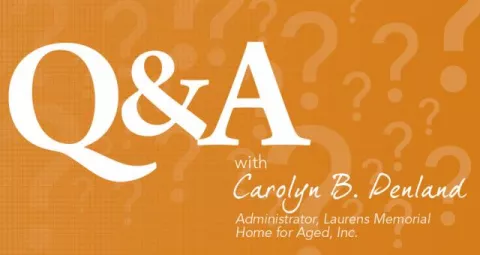 Q&A: Carolyn B. Penland, Administrator of Laurens Memorial Home for Aged
What training option did your company take advantage of?
We took advantage of Piedmont Tech's American Heart Association Basic Life Support training. Since we care for people every day, this training could mean the difference between life and death.
Why did you choose Piedmont Technical College?
Piedmont Tech is close by and the Program Manager was willing to work around our busy work schedule. The college's availability and proximity to us is a benefit. It is also very convenient that they are able to provide training in-house at our facility.
How would you rate the training delivery?
The college worked around our schedule to complete this training as quickly as possible, meeting our approaching deadline for completion and providing the training that we needed.
The instructor made this training fun and kept everyone engaged. As a result, everyone enjoyed this class more than others we've had in the past. Those in the class retained more since the training was not dull or boring. We really liked her approach.
What long-term benefits do you foresee this training having on your business as a whole?
The biggest benefit from this training is keeping my staff updated on CPR skills so that they can be prepared in the event that it is needed here at work, at home, or in our community.
What advice would you give those who are seeking similar kinds of training?
Take a look at your options, but we found that Piedmont Tech gave us more choices and worked to make it easy for us to fit this training into our work schedules.
Customized Business Training Options
PTC offers customized contract training solutions designed to keep companies abreast of new ideas and to meet specific workforce needs quickly. These results-driven programs are convenient and affordable, and are offered at all seven of our campus locations, and on-site for organizations requiring even more flexibility.