Area Leaders Join Forces to Nominate Brooks for Order of the Silver Crescent
For a man who is rarely speechless, Dr. L. Ray Brooks momentarily found himself without words on Dec. 9, when Rep. John McCravy, who represents Greenwood in the South Carolina General Assembly, made a surprise presentation to him of the Order of the Silver Crescent from the Office of SC Gov. Henry McMaster. It is the state's most prestigious service award recognizing significant contributions to the life and well-being of the state.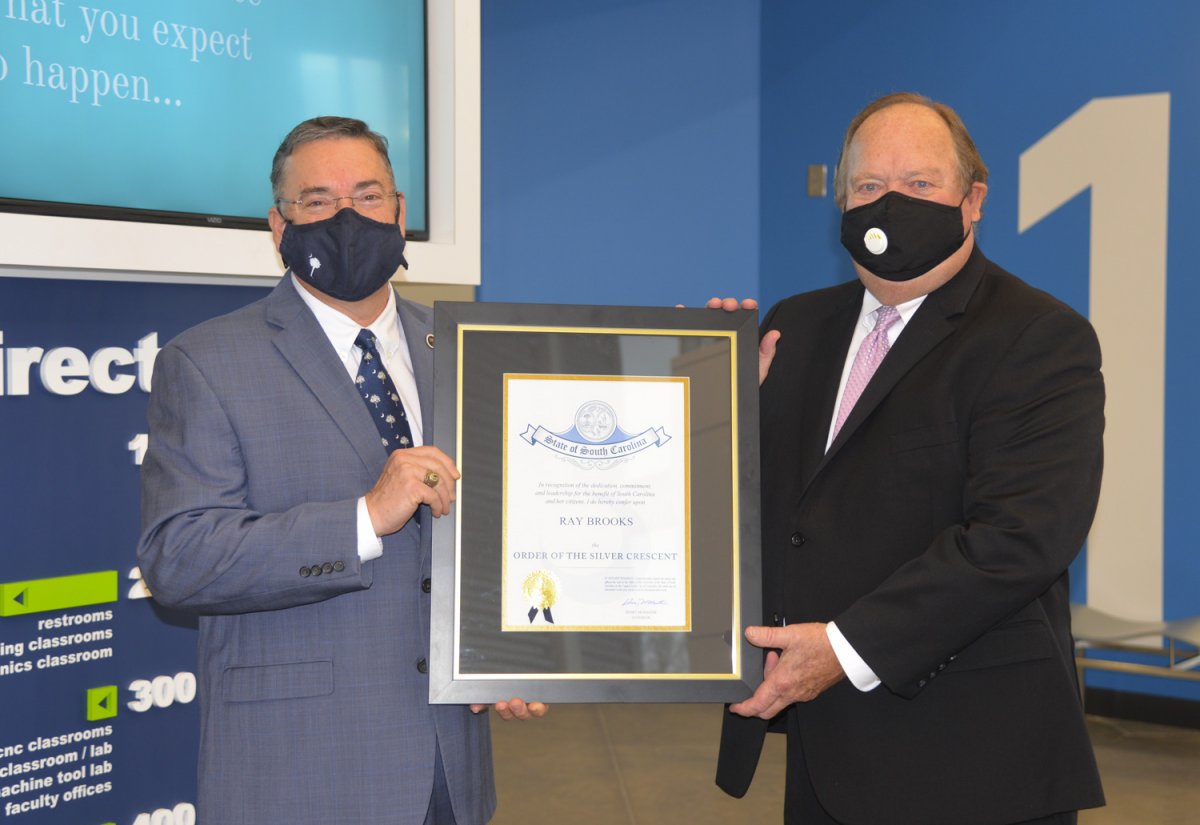 Rep. McCravy presented the award via a Zoom call that included members of the PTC Area Commission, the PTC Foundation Board of Directors, PTC's next president Dr. Hope Rivers, SC Technical College System President Dr. Tim Hardee and college leaders.
"When you have a lot of friends, you are always a rich man," McCravy said on the call. "You are a very rich man, Dr. Brooks. … Thank you for your outstanding service."
Jim Medford, chairman of the Piedmont Technical College (PTC) Foundation, nominated the soon-to-retire college president for the tribute.
"If there were ever a more deserving candidate for this great honor, it would be Dr. Brooks. He has served Piedmont Technical College with honor and distinction," Medford wrote in his nomination letter.
Members of the PTC Area Commission, the PTC Foundation, legislators and prominent industry leaders provided letters of support for the nomination.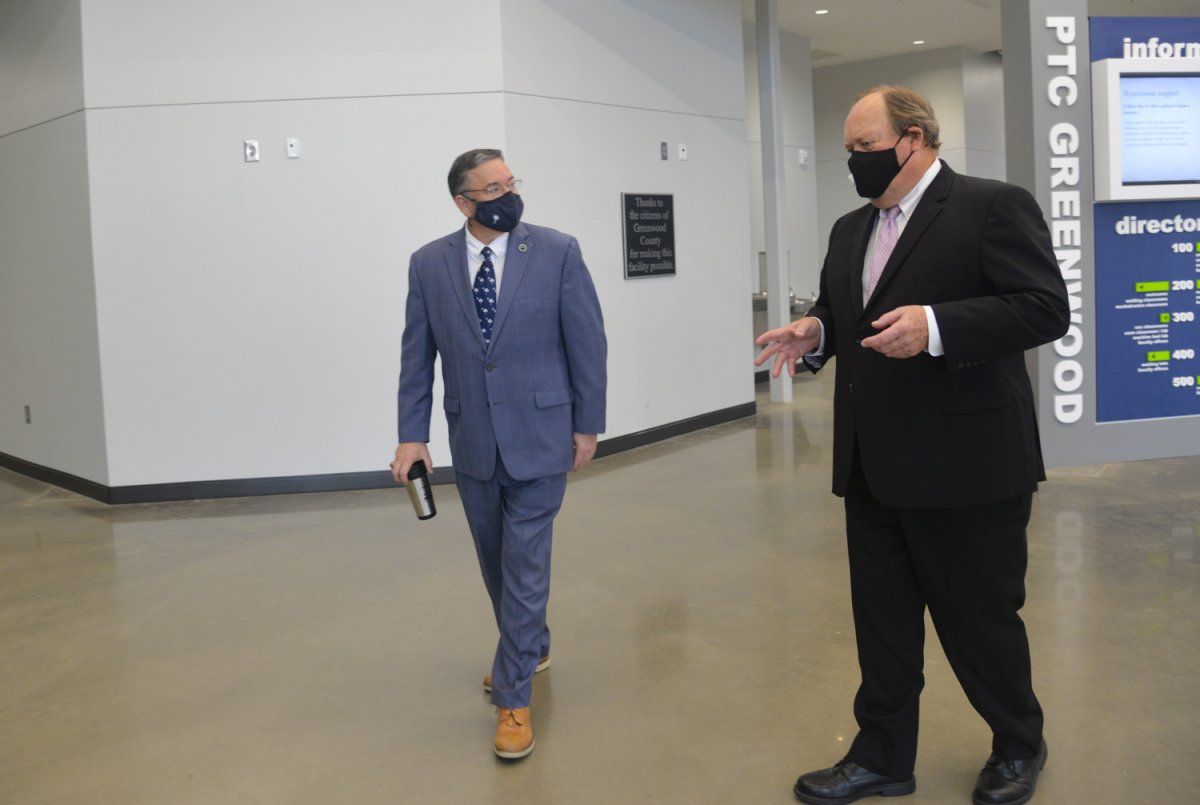 "Under Dr. Brooks' leadership, Piedmont is in a solid position, especially in student enrollment and success," Area Commission Chair Richard Cain wrote in his support letter. "The effects of his legacy have been in full view as PTC adjusted operations and instruction to the challenges of COVID-19. Piedmont acted quickly and decisively, and that work paid dividends again this fall term with a healthy enrollment and a well-thought-out plan to deliver instruction while keeping students, faculty and staff as safe as possible."
Travis Dover, vice president at Lonza, wrote:  "Under his leadership of PTC, Dr. Brooks' contributions to higher education and economic development are having a lasting impact in the Piedmont area. Specifically, businesses and industries are beneficiaries of a well-trained workforce that has led to a significant increase of manufacturing in the region. Dr. Brooks' collaboration with these companies has secured job growth and sizable investments in South Carolina. … I am happy that PTC sits directly across the street from Lonza, because I know we can count on a great pipeline of workers to drive our business forward."
"During his tenure at PTC, he has served our Lakelands area counties with distinction and honor," wrote Sen. Floyd Nicholson. "He has been the driving force behind PTC campus modernization upgrades in all seven counties that the college serves. Ray has developed and pioneered programs that offer our area students a more affordable college experience that better prepares them to be productive members of our society."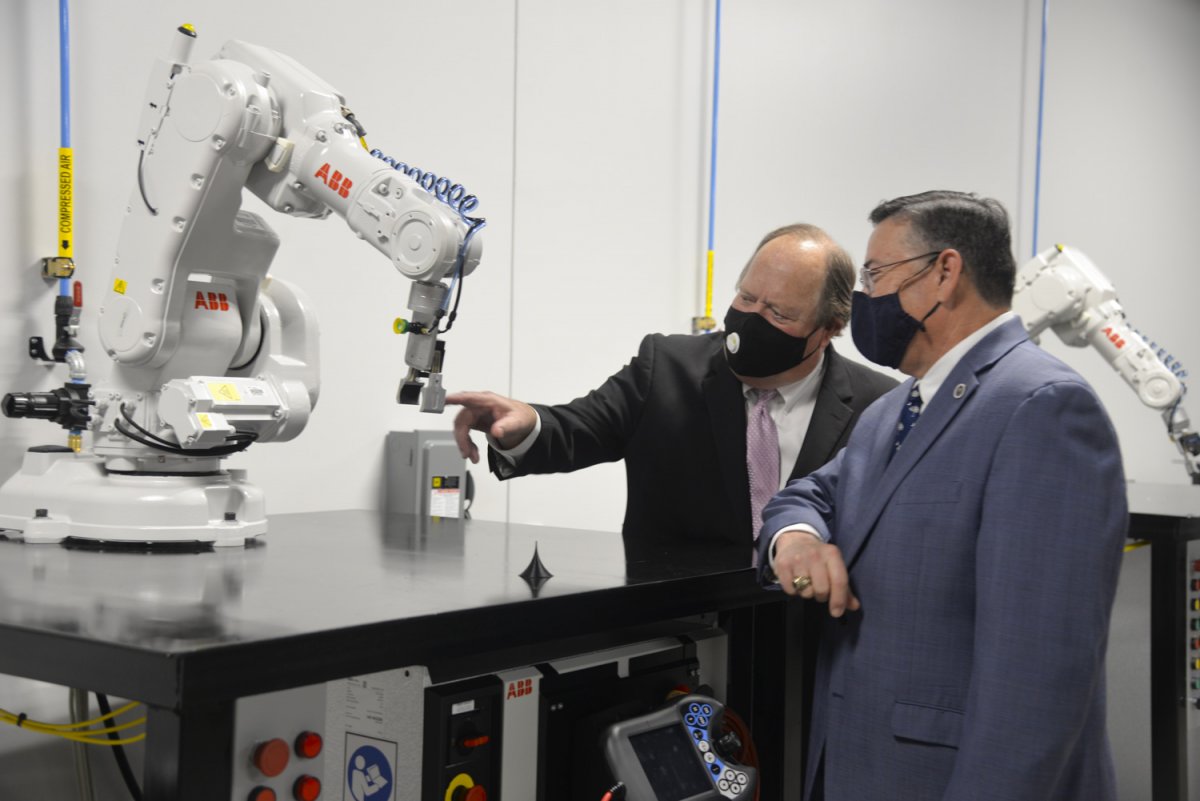 James Pfeiffer, president and CEO of Self Regional Healthcare, lauded Brooks' efforts to bring business investment to the region.
"He had a key role and direct impact in the successful recruitment process of at least two of our area's major new manufacturing companies, ZF Transmissions and Teijin," he wrote. "Dr. Brooks continues to work closely with current major employers such as Lonza Pharmaceuticals, Eaton Corporation and FujiFilm to create and provide a ready workforce for their expansion projects."
"It is not insignificant that he was a key force in bringing online our newly constructed O'Dell Upstate Center for Manufacturing Excellence, which was a shared vision of our wonderful friend and supporter, the late Sen. Billy O'Dell," wrote Theo Lane, Greenwood County councilman and government relations representative with Duke Energy South Carolina. "Indicative of their keen insight, this state-of-the-art facility became a key component in the negotiation to land the largest industrial project in South Carolina's recent history, the Teijin Carbon Fiber interest now under construction in Greenwood County."
Jeff Field, chairman of the PTC Foundation Board of Directors and executive director of the Laurens County Water and Sewer Commission, aptly noted in his letter that Dr. Brooks never seeks credit for himself.
"Dr. Brooks has done so much for Laurens County and the other six counties PTC serves. He would be the first to tell you that he didn't really do anything, that it was his staff, his board and other community leaders that made it happen," Field wrote. "While there is truth in that, it was Dr. Brooks' vision, intelligence and, maybe most importantly, his humility that brought these good people together to make a difference in our area and in our state."
Medford took the occasion also to announce that the grand lobby of the recently completed William H. "Billy" O'Dell Upstate Center for Manufacturing Excellence would be named after Brooks.
"We want to acknowledge your tremendous leadership and vision in a meaningful, lasting way," Medford said on the Zoom call. "What better way than through this naming opportunity at the O'Dell Center. This is a facility that will be here many, many decades."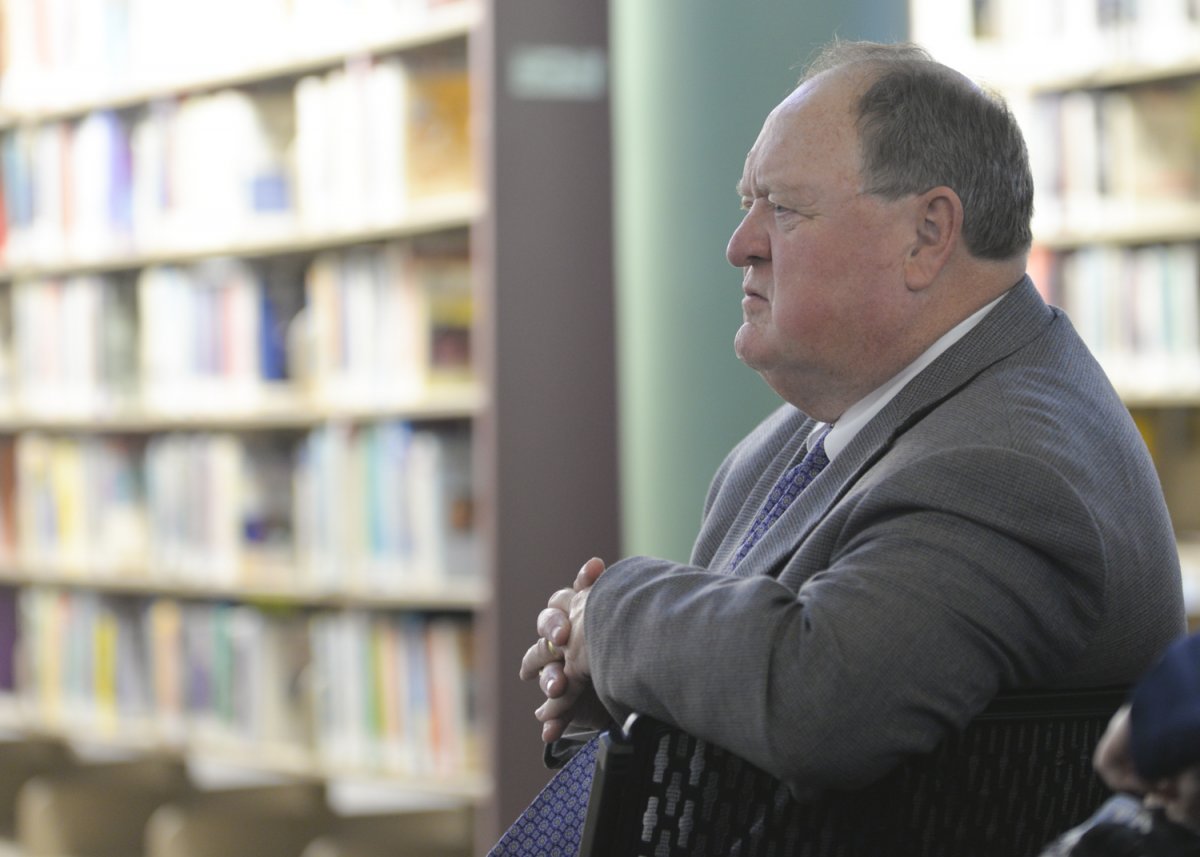 ###
PHOTOS:
Retiring PTC President Dr. L. Ray Brooks
Rep. John McCravy presents the Order of the Silver Crescent to Dr. Brooks a few days after the virtual presentation.
Dr. Brooks leads Rep. McCravy through an informal tour of the new O'Dell Center.