High Schoolers Try Hands-On Farm Tasks at Piedmont Technical College
A backhoe, a fluffy 5-day-old baby goat, welding torches, high-tech drone tours, and much more caught the attention of 43 high school students from five schools at the Piedmont Technical College (PTC) Saluda County Campus during National Agriculture Week on March 21, 2023. They were there to participate in the college's Agriculture and Horticulture Showcase, which presented opportunities to enroll in tuition-free Dual Enrollment classes to earn college credit in the two disciplines.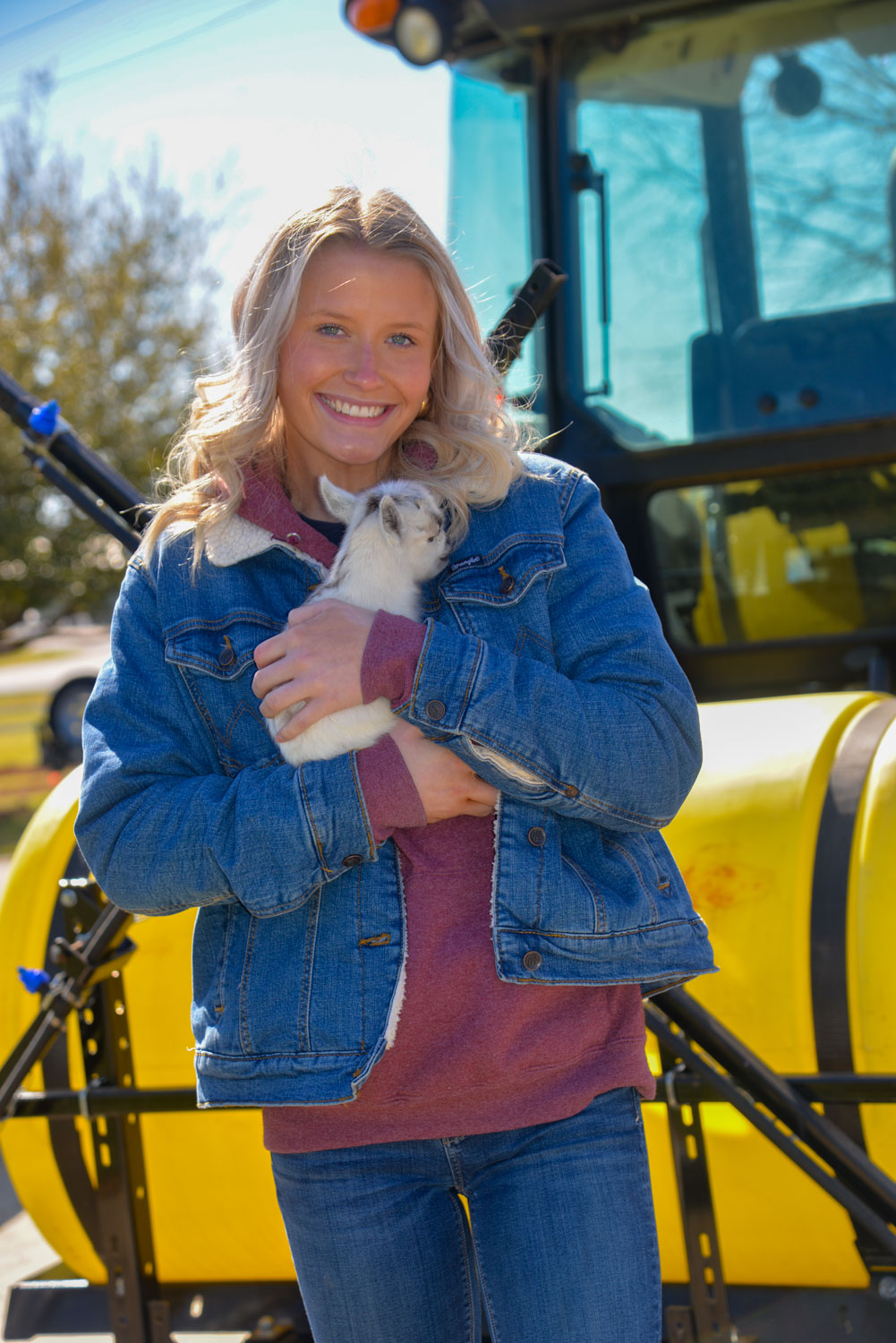 Program Director Daniel Greenwell and Instructor Andrew Warner delivered brief overviews of the Diversified Agriculture and Horticulture programs before turning the students loose for hands-on demonstrations. 

"When you come here, you are making an investment of your time. We take that seriously," Greenwell told the assembly. "We want to make you employable."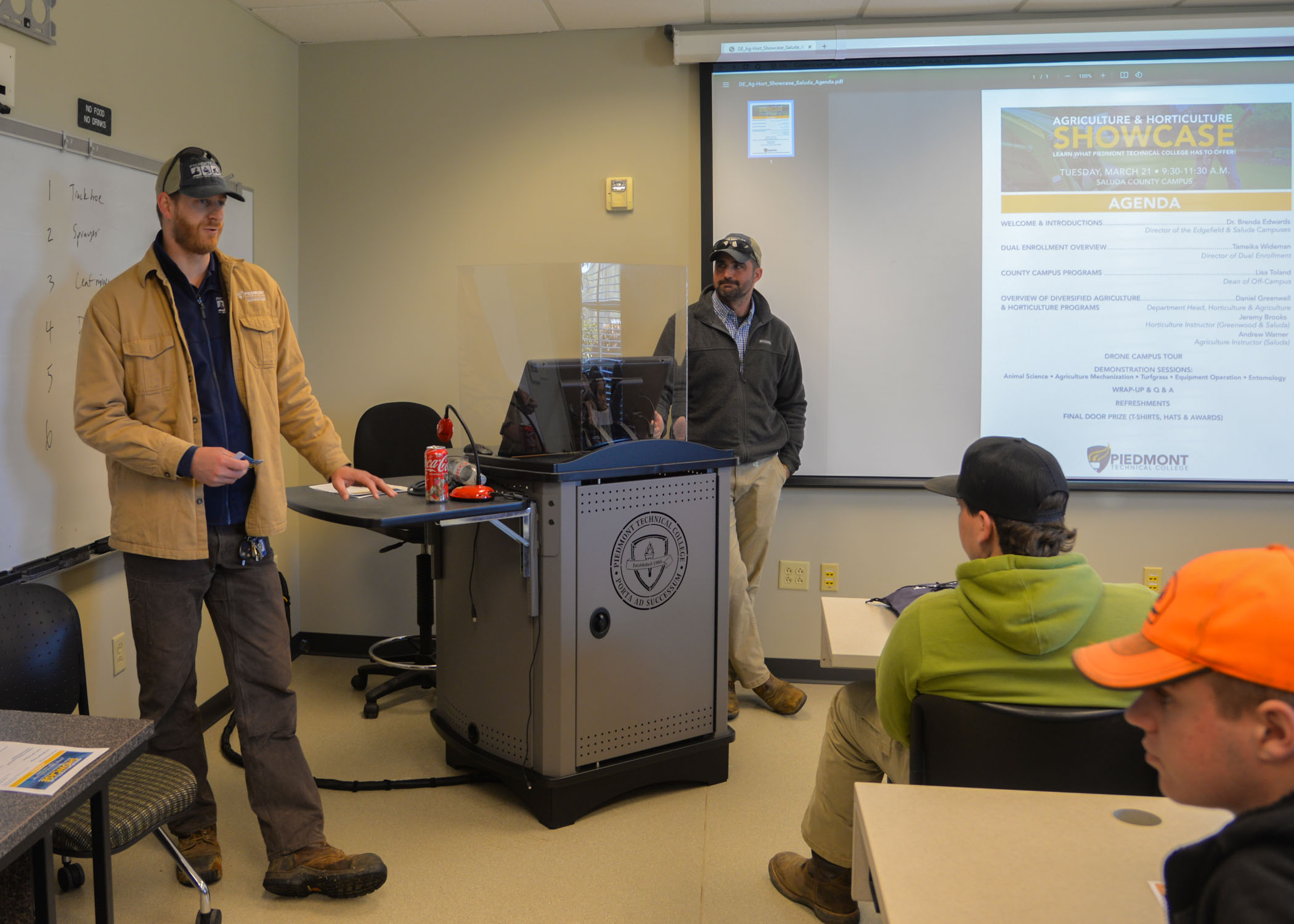 Showcase participants, including three parents and two instructors, visited PTC from Saluda High School, Strom Thurmond High School, Governor's School at John de la Howe, Dixie High School, and Chapin High School.

Based on a show of hands, many in attendance were members of the Future Farmers of America (FFA). 

"We have a collegiate chapter of FFA right here at PTC," said Horticulture Instructor Jeremy Brooks, assuring the students that competitive, leadership development, and hands-on learning opportunities would continue unabated if they chose PTC.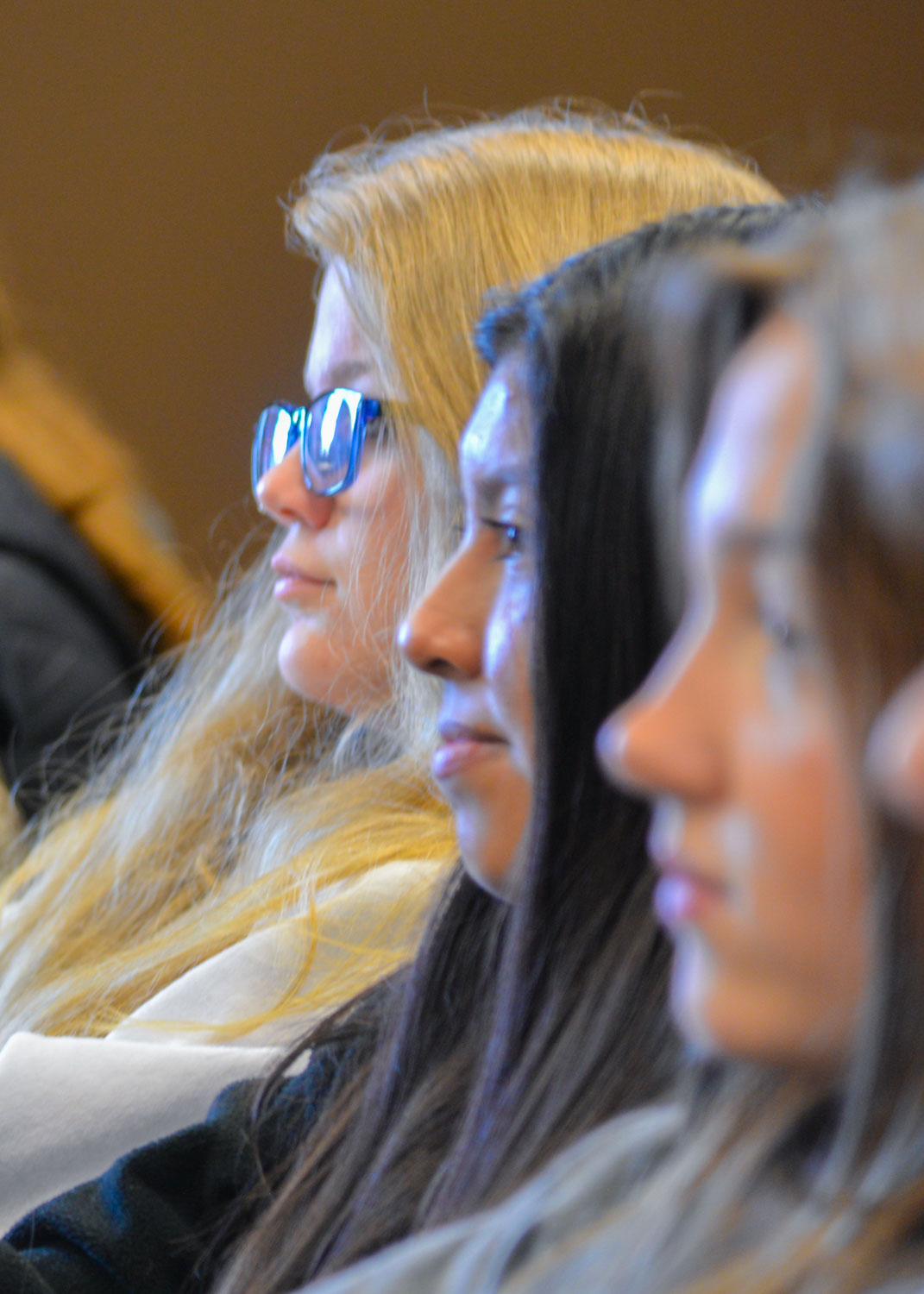 After a classroom briefing, the students split into smaller groups and visited about a half dozen demonstration stations across the Saluda campus, including welding stations, animal science instruction with campus resident bovines and goats, drone tours of the campus with guided commentary on what to glean from the footage, and tutorials on the operation of backhoes and other farm equipment. They enjoyed snacks and drinks before boarding buses to return to their respective high schools.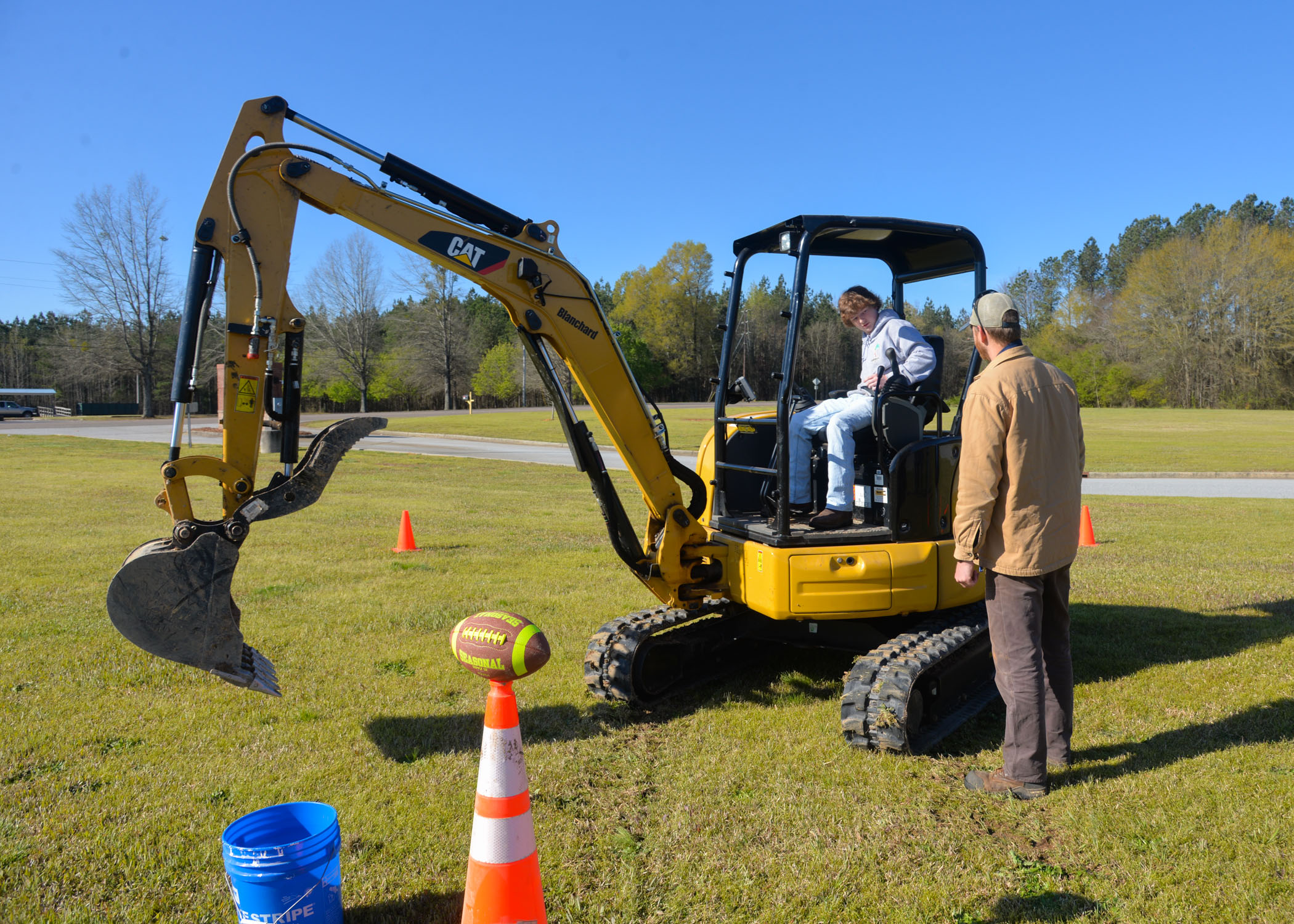 "We are really pleased with the turnout for our Showcase and impressed that so many young people were engaged and actively enjoying hands-on learning," Greenwell said. "It is important for them to understand that careers in agriculture and horticulture are possible with the proper motivation and education."

To learn more about PTC's Agriculture and Horticulture programs, go to www.ptc.edu/agriculture and www.ptc.edu/horticulture.