Must Love Gadgets: Electronic Engineering Program Seeks Tinkerers
A good electronic engineering technician can smell trouble. Literally.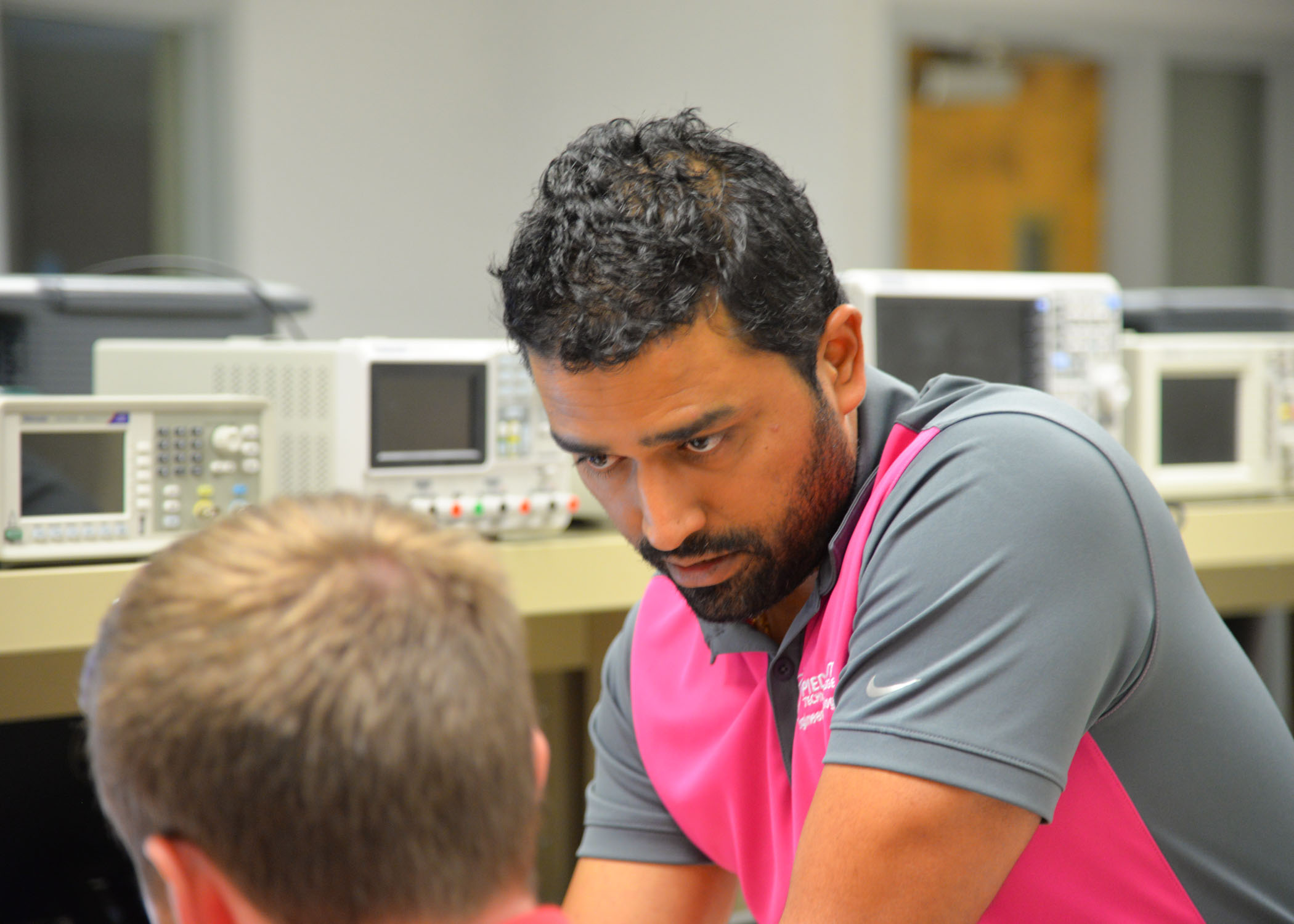 "Electronic Engineering Technology (EET) is one of the few educational areas that has a specific smell. When you wire something wrong, it smells funny," said Jason White, EET instructor at Piedmont Technical College (PTC). "They can see it, face it, smell it. That is part of what makes a good EET."

Other qualities of a good EET include natural curiosity, critical-thinking and problem-solving ability, strong IT skills, and an interest in technology. White noted that there is a common belief that one must be extremely strong at math to work in the field, which doesn't hurt. Clearly, math skills are important, but the typical EET need not be a math savant. 

"Good EETs are people who like gadgets and are good with computers," White said. "You need to consistently want to take things apart and find out how they work. We need people who want to know what's happening inside the little black box."

With electronic and computer circuits now being used in everything from factory and office equipment to cars and household appliances, EETs can work in a wide variety of businesses and industries. They are skilled in operating, troubleshooting, calibrating and repairing electronic instruments and systems. Employment in the field is projected to grow by 3% through 2029, and talented EET professionals can earn upwards of $60,000 annually or more.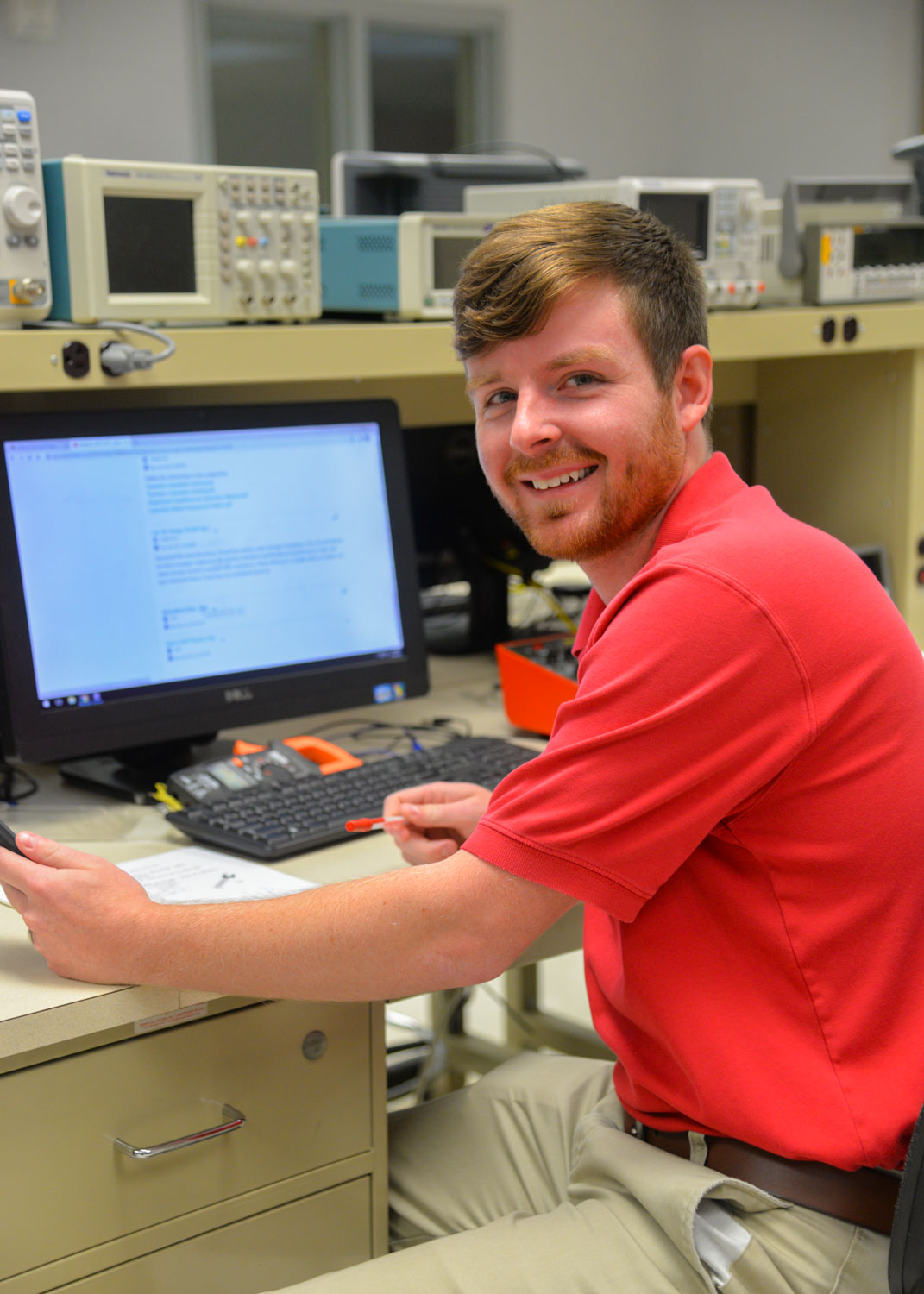 After completing the program, EET graduates may be qualified for positions such as engineering technician, maintenance technician, electrician, electrical tester, product designer and cable technician. Advancement is possible with experience and continuing education. 

"The bulk of our graduates will wind up working in the industrial sector, in manufacturing, helping design and maintain mechatronic and electrical/mechanical systems and things of that nature," White said. "An EET may be editing programmable logic controllers (PLCs) or designing new systems for the manufacturing process."

In a partnership launched in spring 2018, ABB (a global supplier of industrial robots), selected PTC as a U.S. training site for its equipment and provided a series of robots to multiple campuses. The arrangement affords students valuable hands-on experience working with ABB robots in the lab setting. 

"We have six ABB industrial robots that are the same as those used at BMW Manufacturing. That sets us apart," White said. "Our students have the ability to work with some very expensive industrial equipment."

One student who appreciates that access is student Joseph Pinkard of Abbeville. He's currently doing a summer internship at Greenwood CPW, which has offered him a part-time position with an eye toward permanent employment. 

"What I have enjoyed the most at PTC is the programming side and robotics," he said. "That has been so much fun!"

With a strong background in information technology going into the program, Pinkard already understood computer programs and how software works. "Nothing works without power," he noted. "That is why I got interested in the EET Program, especially the electronic part."

Pinkard offered high praise for instructors White and Maulik Patel, citing their ability to relate complex concepts in ways that he could understand.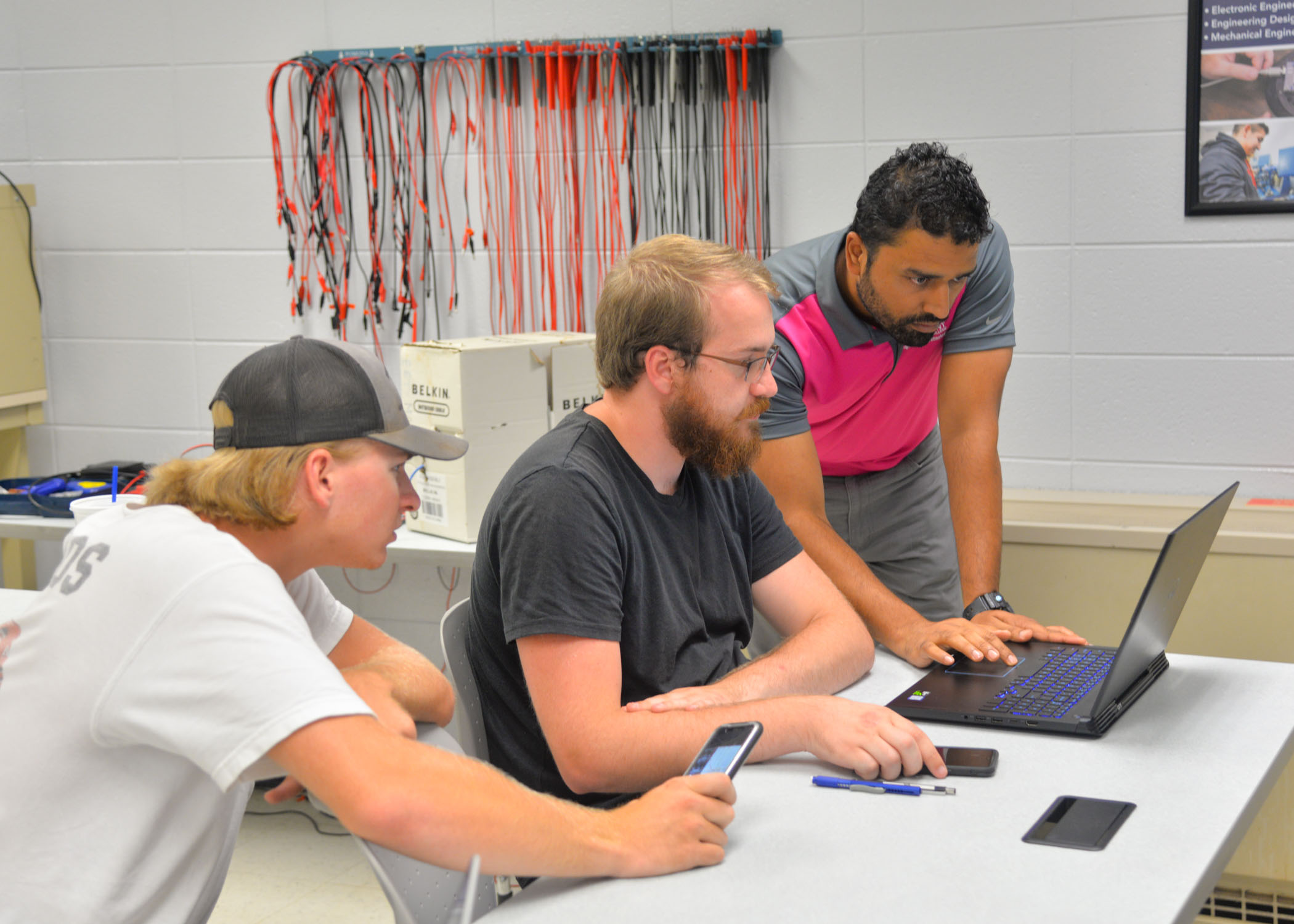 "Jason and Maulik are fantastic. They are really doing a good job," he said. "I had never done anything in electronic engineering before. It was like rocket science to me. I was coming in blind. They have done a great job explaining things. And, of course, at PTC you get the hands-on experiences. It's really helpful."

For those who want to earn a bachelor's degree in electrical engineering or mechanical engineering, PTC has signed articulation agreements with SC State University and University of South Carolina Upstate that facilitate work toward that goal. 

"Our students can actually earn their bachelor's degree right here on our campus," White said. "That's pretty big." 
For more information about PTC's Electronic Engineering Technology Program, visit www.ptc.edu/eet. 

PHOTOS: 
•    Student Joseph Pinkard performs tasks in the EET lab at PTC in Greenwood.
•    EET Instructor Malik Patel