Piedmont Tech Sees Surge in Dual Enrollment Students
Piedmont Technical College (PTC) this fall has seen a surge in high school students looking to get a head start on their career pathways. In total, PTC has nearly 900 dual-enrolled students in classes across its seven-county service area, a 5% increase over the past year. Through dual enrollment, students in high school take college courses and learn about careers as well as transfer opportunities to four-year institutions. 

Machine Tool Technology Instructor Phillip Calhoun can barely contain his excitement about the dual enrollment students in his class this fall at the PTC Center for Advanced Manufacturing in Laurens. The high schoolers from Clinton and Laurens completed writing computer code for a program within their first week in class.

"I am ecstatic about the potential in this room," Calhoun said. "They are probably the best dual enrollment group I have had in a long while."

As Calhoun poses review questions to the students during the morning classroom portion of their day, the students respond readily with answers. The more they answer correctly, he smiles and says, "Alright, you're all cooking now." 

Calhoun's class is what he calls a "blended" class in which dual enrollment students and traditional college students take classes together. At a dry-erase board, Calhoun goes over formula computations that will guide the program. 

"Make sure you do your math correctly," he tells the students. "The math in machine tool is not hard. It's basic, simple math."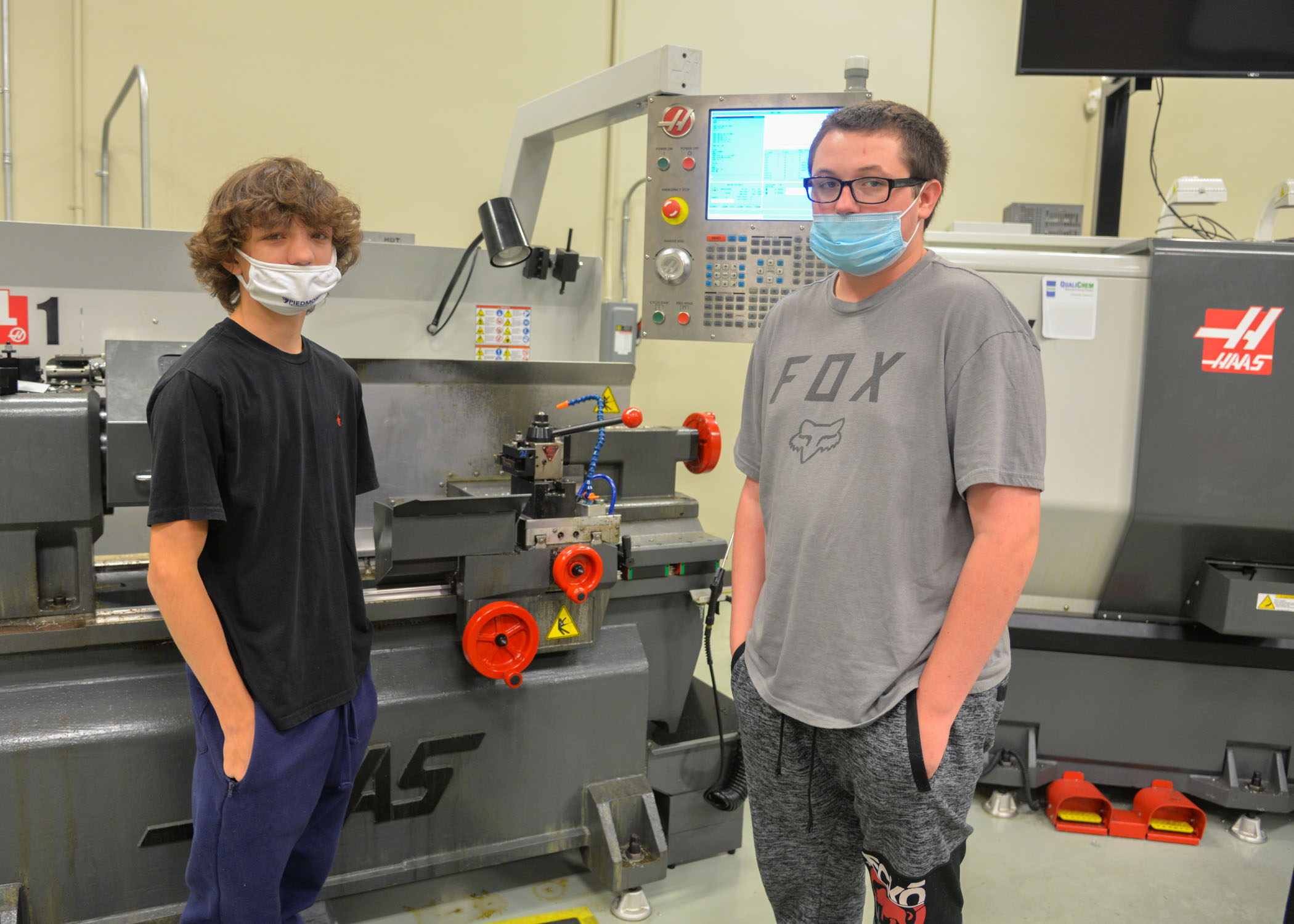 The Machine Tool Technology Program at PTC offers degrees and certificates qualifying program graduates for a multitude of jobs in advanced manufacturing. Students learn how to work with blueprints and computer-aided design files, how to align and adjust cutting tools, how to test finished work for quality and precision, and how to develop programs to control machining of metal or plastic parts.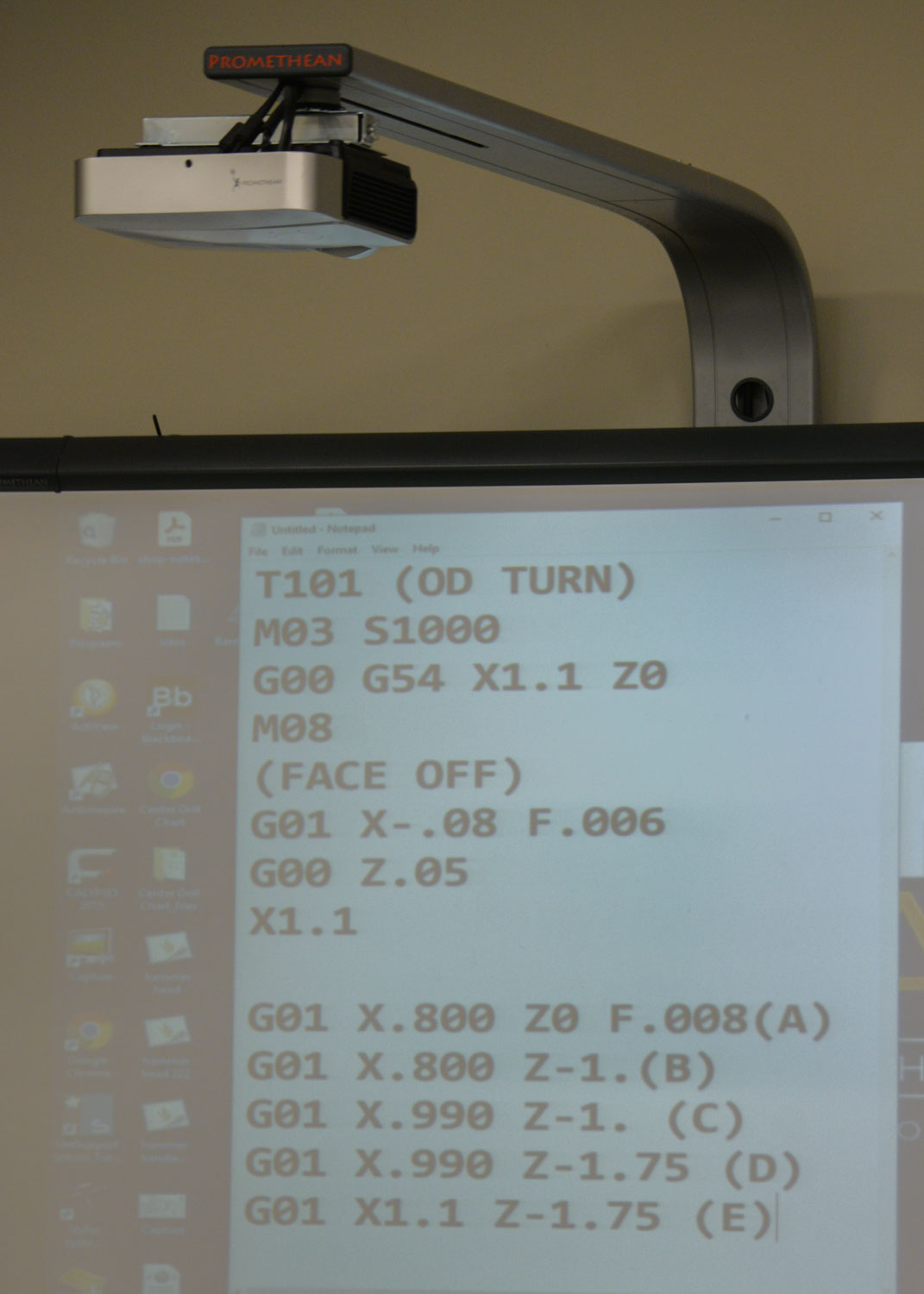 Dual enrollment student Colby Bridges of Laurens High School chose machine tool because his brother works in a job that requires machine tool skills. 

"He makes pretty good money," Bridges said, "and I have always liked working on mechanical things."

When asked if he was at all intimidated by the college course or found it particularly difficult, Bridges shook his head. "It's just practice. It's just repetition," he said. "And Mr. Calhoun, he's pretty fun." 

Bridges' classmate at Laurens High School, Brandon Matthews, agreed.

"I think this should be a good career path for me," he said, "and I enjoy it."

Calhoun continues to be impressed by the abilities of his dual enrollment students. "By the time we get to mid-terms, they will be able to pretty much run their own jobs," he said. 

For more information about dual enrollment at PTC, visit www.ptc.edu/dual. For more information about the Machine Tool Technology Program at PTC, visit www.ptc.edu/machinetool.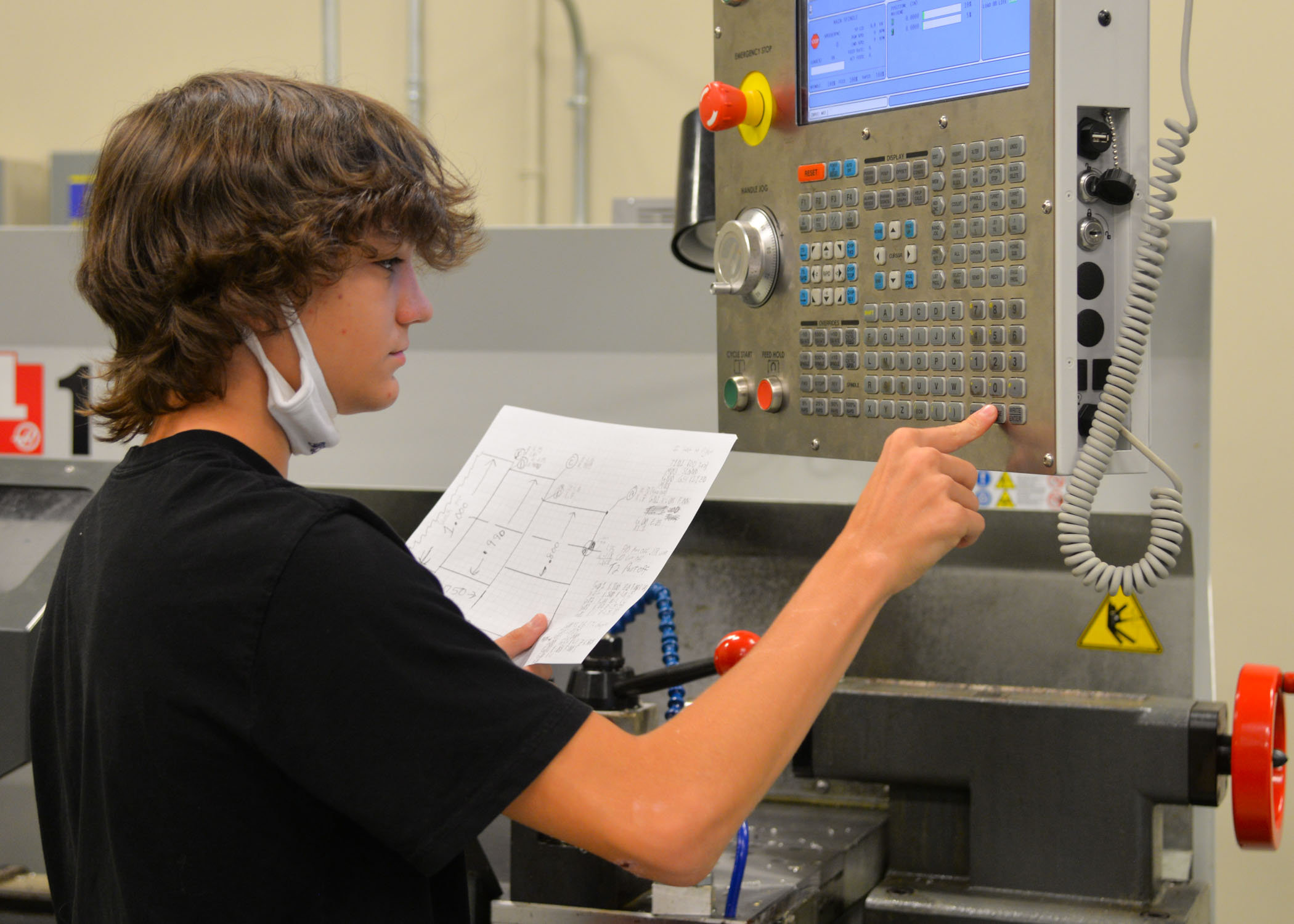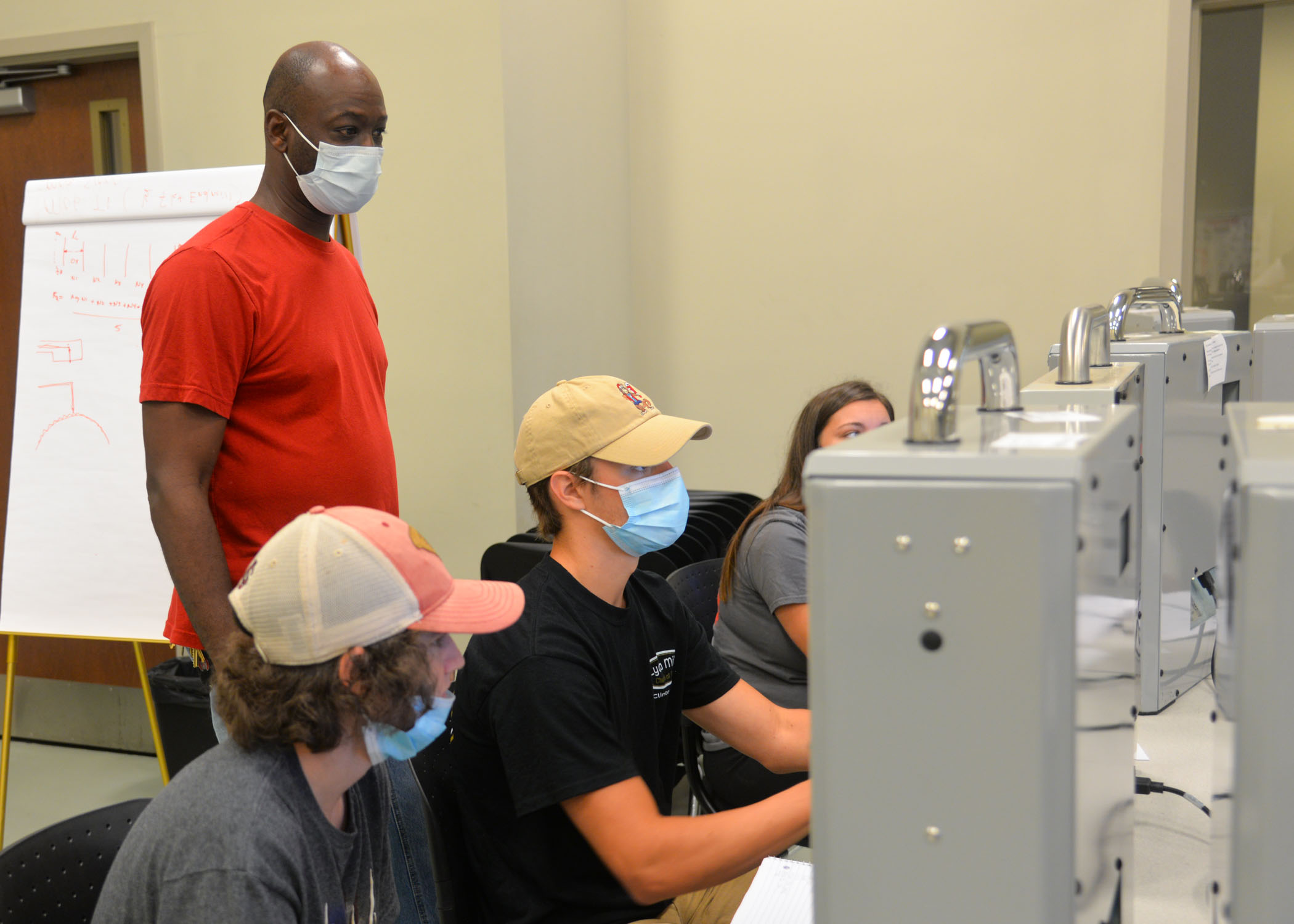 PHOTOS: 
•    PTC Machine Tool Instructor Phillip Calhoun
•    Dual-enrolled students Colby Bridges (left) and Brandon Matthews
•    A coded program is displayed on the classroom projection screen
•    Colby Bridges programs a CNC machine in the lab at the PTC Center for Advanced Manufacturing in Laurens
•    Phillip Calhoun assists students entering programs into classroom simulators
•    A dual-enrolled student works with a classroom simulator